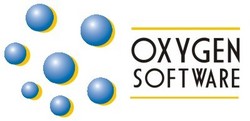 We can't think of a more natural partnership than this one with Nokia
Moscow, Russia (PRWEB) August 27, 2007
Oxygen Software, a leading provider of PC software for mobile phones, today announces that it has become a member of Forum Nokia PRO, a program that provides advanced technical, business development and marketing support to selected mobile software companies. The official invitation to join Forum Nokia PRO was made at Nokia headquarters in Espoo, Finland on June 21, 2007.
As a member of Forum Nokia PRO, Oxygen Software can also participate in valuable co-marketing activities with Nokia. These can include opportunities to demonstrate applications in Nokia's booth at industry events and inclusion in Nokia-published software catalogs, distributed to internal business groups and mobile network operators worldwide.
"We can't think of a more natural partnership than this one with Nokia," says Nike Golubev, Public Relations manager, Oxygen Software. To become a selected member of Forum Nokia PRO is a significant milestone for Oxygen Software, and we are delighted that our products will be represented around the world by such a prestigious and successful team. Being able to integrate our software closer with Nokia's devices and use Nokia's extensive worldwide software distribution channels expands the market reach for Oxygen Software and provides assurance to millions of our customers in the quality of our products."
Oxygen Software targets the mobile market with its PC software for cell phones and smartphones. Among the leading titles from Oxygen that run on Nokia devices are Oxygen Phone Manager, Oxygen Forensic Suite and Oxygen Express for Nokia phones. These products have seen the highest customer adoption throughout 2006-2007 and received consistent praise from industry experts and media reviewers for technological excellence and ease of use.
About Forum Nokia
Nokia's global developer community, Forum Nokia, connects developers to tools, technical information, support, and distribution channels they can use to build and market applications around the globe. From offices in the U.S., Europe, Japan, China, and Singapore, Forum Nokia provides technical and business development support to developers to assist them in achieving their goal of successfully launching applications and services to consumers and enterprises.
About Oxygen Software
Founded in 2000, Oxygen Software is a Moscow, Russia-based technology company, specializing in PC software for mobiles and smartphones. The company's premier product is Oxygen Phone Manager designed for Nokia and Vertu phones, as well as smartphones produced by Nokia, Motorola, Sony Ericsson, Samsung, LG, Panasonic and others. The company is an official member of Nokia Trade point since November, 2001. For more information, please visit http://www.oxygensoftware.com.
###