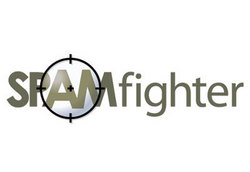 Boca Raton, Fl. (PRWEB) August 24, 2007
According to Consumer Reports latest "State of the Net survey" computer users in the United States have lost $7 billion USD to cyber criminals in the past 2 years. The crimes people are falling victim to include phishing scams, viruses and spyware scams. Each day SPAMfighter removes around 12 million spam messages from 14 million tested emails received by over 3.6 million users in 216 countries/regions.
SPAMfighter offers a variety of products to help protect against these cyber crimes. These include anti-spam, anti-virus, and anti-spyware software to help prevent computer users against becoming the next cyber crime victim.
SPAMfighter draws its power from the fact that over 3.6 million users report spam as they receive it, with a single click. Once several users have reported the same spam message, it is automatically filtered for all other users. The result is that approximately 90 percent of all spam is filtered out before it reaches any given user.
"E-mail users need to be continually aware and take caution when and how they enter private information. The SPAMfighter suite of products help protect computer users from these threats providing a safer and more secure Internet and e-mail environment, said" states Alix Aranza, Managing Director for SPAMfighter North America.
Consumer Reports studies found that phishing scams attributed to approximately 8% of the cyber crimes. Phishing occurs when an email is sent to a user falsely claiming to be a legitimate company in an attempt to scam the user into unknowingly giving out private information that will be used for identity theft. The sites that users are taken to look legitimate, which is why these scams are so easy to fall for. SPAMfighter filters out 99% of phishing e-mails, helping to protect users from falling for these scams and giving over personal information such as banking details.
Viruses caused 1.8 million households to replace their computer, according to Consumer Reports. Furthermore, 30% of the study's participants were shown to have a virus somewhere on their computer. Viruses can be stopped by having an updated anti-virus system. VIRUSfighter offers an effective anti-virus program with a free trial for 30 days. Computer users are advised to update their anti-virus program so it can protect against the latest threats. With VIRUSfighter, each time a new virus outbreak occurs, an anti-dote is released right away, stopping users from ever receiving the virus.
Spyware was also accounted for prompting 850,000 households to replace their computers. Anti-virus programs are not enough to protect against the ever growing threat of Trojans, worms, hijackers, and keyloggers. Computer users also need an anti-spyware program. Users can download SPYWAREfighter, an anti-spyware program created by SPAMfighter, to protect against these threats.
All products in the SPAMfighter family can be downloaded for a 30 day trial without commitment. SPAMfighter offers a free version of the anti-spam program for home and private computer users. This can be downloaded here: http://www.spamfighter.com/Download_Download.asp
About SPAMfighter
SPAMfighter is Europe's leading spam filter developer. The Danish company is owned by the founders of Jubii.dk, Henrik Sørensen and Martin Thorborg, together with two programmers, Daniel Hjortholt and Martin Dyring. SPAMfighter employs 35 people and is based in Copenhagen. SPAMfighter is debt-free and is 100 per cent financed by income from the sale of the SPAMfighter client. For more information, contact Alix Aranza (561) 962-4166.
###