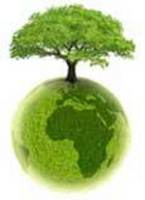 We don't think that all of the cars we recycled would have met every criterion to be included in the state's bounty program, but even a conservative estimate ― just half of the cars we've taken off the road ― gives us an estimated $10 million savings for the State of California. And we feel good about that
Ventura, CA (PRWEB) August 28, 2007
In a win-win situation, Cars 4 Causes® estimates that it has saved the State of California approximately $10 million over the last five years and at the same time passed proceeds on to charity organizations.
"We've saved California about $10 million by saving it from having to pay its promised bounty on cars that could not be repaired," says Pat Jessup, executive director of Cars 4 Causes®. Through its Consumer Assistance Program, the state's Bureau of Automotive Repair offers $800 to $1,000 for cars or vehicles that meet the program's criteria.
Over the last five years, Cars 4 Causes® has recycled an estimated 20,000 old cars. The recycled vehicles are just a small portion of the car donations that the charitable organization processes. It also receives about 600 car donations per month that are repaired, smogged and sold, with proceeds going to charities chosen by the cars' donors.
"We don't think that all of the cars we recycled would have met every criterion to be included in the state's bounty program, but even a conservative estimate ― just half of the cars we've taken off the road ― gives us an estimated $10 million savings for the State of California. And we feel good about that," says Jessup. "We know we're taking the vehicles off the road, and we're giving car donors an avenue to give to the charity of their choice."
The Cars 4 Causes® Clean Air Program evolved out of its original mandate of providing car owners with an easy means of donating their vehicles to charities. Some of the donated automobiles could not be repaired to smog-acceptance levels.
Faced with the question of what to do with those cars, Cars 4 Causes® came up with its Clean Air Program. Through it, the organization tows the vehicles, scraps and recycles them, and passes proceeds on to the donor's choice of charity, church, synagogue, school, or organization.
Cars 4 Causes®, "The Charity That Gives To Charities"® is a non-profit, IRS Code 501(c)(3) tax-exempt charity. We help people turn used vehicles into tax-deductible charity donations. Cars 4 Causes® has been a trusted avenue for charity funding since 1997. Proceeds from tax-deductible donations of vehicles go to qualifying non-profits. Read our Vehicle Donation FAQ's to see how Cars 4 Causes® works for you.
###