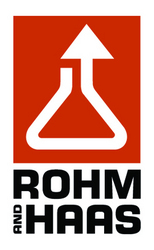 We thank all our colleagues in Brazil for playing an extremely important role in giving the company an even more prominent position within the chemical industry
Philadelphia, PA (Vocus) August 28, 2007
For the 5th year in a row, Rohm and Haas has been named one of the "Best Places to Work" in Brazil by Revista Época magazine.
Revista Época produces its special "Best Places to Work" issue in partnership with the Great Place to Work® Institute, which conducts surveys to evaluate the working environment at different companies across the globe. Companies are selected for the "Best Companies" lists primarily on the basis of their employees' responses to the Great Place to Work® survey that measures the levels of trust, pride, and camaraderie within the workplace.
More than 1,100 companies participated in this year's competition.
"Having a good work environment at our company is essential to attracting, securing, and developing new talent. This recognition by a respected Brazilian publication proves that we are on the right track," said Jose Fernandes, Country Manager, Rohm and Haas Brazil.
"We thank all our colleagues in Brazil for playing an extremely important role in giving the company an even more prominent position within the chemical industry," continued Fernandes. "A hearty thanks goes to all our Brazilian employees for their commitment to the organization."
Rohm and Haas recently submitted a video entry* to FORTUNE Magazine's 100 Best Companies to Work in North America for 2008. Listen to employees' unscripted personal stories about why they think Rohm and Haas is a great place to work.
*Editor's Note: Video can be viewed at our website (http://www.rohmhaas.com) by clicking the link in the online version of this press release.
About Rohm and Haas Company:
Leading the way since 1909, Rohm and Haas is a global pioneer in the creation and development of innovative technologies and solutions for the specialty materials industry. The company's technologies are found in a wide range of industries including: Building and Construction, Electronics and Electronic Devices, Household Goods and Personal Care, Packaging and Paper, Transportation, Pharmaceutical and Medical, Water, Food and Food Related, and Industrial Process. Innovative Rohm and Haas technologies and solutions help to improve life everyday, around the world. Based in Philadelphia, PA, the company generated annual sales of approximately $8.2 billion in 2006. Visit http://www.rohmhaas.com for more information. imagine the possibilities™
###