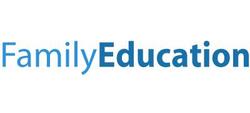 All parents want to help their children learn and grow, and now with the theme-based activities available from our new Printables Center, they have access to arts and crafts projects, coloring pages, skill-builders, puzzles and seasonal activities that are both fun and educational
Boston, MA (PRWEB) August 29, 2007
When looking for fun, engaging and educational activities for their children, parents can turn to the thousands of free printable activities available from FamilyEducation's new Printables Center. And they can stay up to date with what's new in the center by subscribing to the parenting Web site's newsletter, Printable Worksheets and Activities for Families. The e-mail newsletter features new age-specific printable activities organized by category.
"All parents want to help their children learn and grow, and now with the theme-based activities available from our new Printables Center, they have access to arts and crafts projects, coloring pages, skill-builders, puzzles and seasonal activities that are both fun and educational," said Jess M. Brallier, publisher, FamilyEducation. "Parents who subscribe to our newsletter or visit FamilyEducation regularly will find new and interesting activities for their preschool and school-aged children."
Printable themes include Art & Music, Coloring Pages, Forms & Charts, Holidays, Puzzles & Games, and Skill Builders, and they are easily searchable by age group and theme. The games, worksheets and other activities for K-8 children cover subjects across the curriculum, including math, language arts and social studies.
Using the printable Skill Builders, parents and kids can play games that help build math skills or strengthen their knowledge of geography. Puzzles & Games includes printable word search and crossword puzzles based on the popular Harry Potter books, as well as printable connect-the-dots puzzles, travel games and indoor games for those upcoming cold winter days.
Younger children will enjoy the printable coloring sheets, which feature historical figures, and animals and characters from their favorite children's books. Printable crafts include holiday projects, as well as costume patterns to get a head start on Halloween.
The Printables Center also features great tools for helping parents manage their busy lives and households. Parents can use the printable Forms & Charts to design notes to hide in their kids' lunchboxes, to help kids manage homework, or to cope with behavioral problems. A printable weekly shopping list helps parents remember to stock up on delicious and nutritious food for their family and, with the printable Babysitter Bulletin, parents can be sure they leave the sitter emergency information and other important details.
About FamilyEducation:
FamilyEducation is the leading online publisher of practical parenting guidance, expert family advice, printables, skill-building exercises and activities for children. FamilyEducation.com is dedicated to educating parents and parents-to-be so they can raise healthy, educated and well-rounded children.
FamilyEducation is part of Pearson, the world's largest integrated education company. Pearson's other primary operations include the Financial Times Group and the Penguin Group.
###