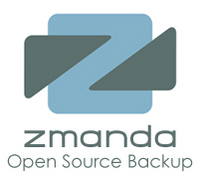 Amanda Enterprise has always delivered robust network backup functionality for a fraction of the cost of proprietary solutions, and it is now ready for widespread enterprise deployment
Sunnyvale, CA (PRWEB) August 29, 2007
Zmanda™, the leader in open source backup and data protection, today announced a new version of its flagship Amanda Enterprise backup software with enhanced commercial-grade functionality to protect critical corporate data throughout an enterprise. Amanda Enterprise now features a new Zmanda Client for Microsoft Windows, major security upgrades and 24 x 7 technical support -- all in an easy-to-use, affordable open source solution.
"Amanda Enterprise has always delivered robust network backup functionality for a fraction of the cost of proprietary solutions, and it is now ready for widespread enterprise deployment," said Chander Kant, Zmanda CEO. "With an even higher level of enterprise-grade functionality, businesses can deploy Amanda with complete confidence that it will safely protect data throughout an organization and is fully supported by Zmanda."
Amanda Enterprise is a business-ready version of the popular Amanda open source backup and recovery software. Initially developed in 1991, Amanda has been battle-tested and proven by the open source community for well over a decade and is estimated to protect more than 500,000 systems around the world. Zmanda's Amanda Enterprise solution adds the enterprise features, technical support and accountability to make Amanda a cost-effective, powerful solution for protecting critical corporate data.
"Zmanda has taken the popular open source Amanda backup software and made it a safe and smart choice for any organization," said David Hill, founder of market analysis firm Mesabi Group. "With Amanda Enterprise, businesses can avoid the high prices, product complexity and vendor lock-in that are all too common in the storage industry."
New, Flexible Backup Solution for Windows Networks
Amanda Enterprise now features a new Zmanda client for Microsoft Windows, which provides full support for Windows file systems, including support of Access Control Lists (ACLs) and extended file attributes. Zmanda Client for MS Windows offers new backup flexibility, including:

Backup of Windows files in native format. Amanda's unique use of the native Windows format gives customer the option to recover their files even without Amanda being installed. With all other backup solutions that capture customers' data in proprietary formats, customers cannot recover their own data unless they have a valid license from a proprietary vendor.
Backup of open Windows files. With the new Zmanda Client for Windows, backups can be done without closing an application and without interruption of a production system.
New Security Enhancements
Amanda Enterprise has been enhanced to provide a high level of security to protect an enterprise's critical corporate data, including:
Role-based access control for backup and recovery operations. This allows recovery of files by only the rightful owners. For example, a backup operator with certain permissions can recover only accounting files and not engineering files.
Support for Security Enhanced (SE) Linux. This allows Amanda to be implemented in highly secure environments, such as military and government.
Highly secure access to the Zmanda Management Console (ZMC) over the network and from the Internet. ZMC is a web service that simplifies management of Amanda.
New 24x7 Technical Support
Zmanda has extended its services to include 24x7 technical support, giving enterprises the level of service required for business-critical backup and data protection.
Pricing and Availability
Amanda Enterprise is available today through a paid subscription to the Zmanda Network, an affordable service that offers eeverything businesses need to successfully deploy easy-to-use, enterprise-grade backup solutions.
For enterprise use, Zmanda offers three Zmanda Network subscription levels that include a range of premium-level software, support and services. For community users, Zmanda Network includes a free-of-charge subscription level that provides access to resources such as whitepapers, tutorials, and community forums.
For additional details on the Amanda Enterprise network backup software, please go to http://amanda.zmanda.com/.
About Zmanda:
Zmanda was founded in 2005 to bring the benefits of open source software to the critical operational task of data protection through backup and recovery. The company's flagship offering is the Zmanda Network, a suite of software and services for enterprise data backup and recovery. Zmanda Network offers a network backup solution based on Amanda, the world's most popular open source data backup and recovery technology, as well as an application-specific backup solution, ZRM for MySQL. Zmanda's corporate leadership includes technology veterans with broad experience in enterprise storage and open source software. The company's headquarters are located in Sunnyvale, California. For more information about Zmanda, please go to http://www.zmanda.com.
Zmanda is a trademark of Zmanda Incorporated in the USA. Other products mentioned may be trademarks of their respective corporations.
###