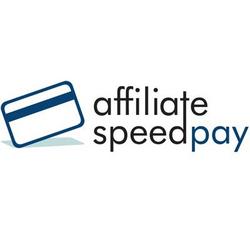 London, UK (PRWEB) August 30, 2007
Affiliate SpeedPay (on the web http://www.AffiliateSpeedpay.com) announces the release of its new worldwide payment platform for affiliate programs. The new Affiliate SpeedPay solution is an ideal way for programs to manage payments to a global affiliate base, including innovative features such as instant payment processing and the inclusion of a universally accepted Visa-branded debit card.
There are many benefits to using Affiliate SpeedPay for your payments:

Secure: payment service provided by European bank
Simple: one universal solution with no integration and minimal administration
Instant: same day transfer to affiliates with same day access to funds
Global: available to programs and affiliates worldwide
Affiliate SpeedPay isn't simply an alternative payment option for affiliate programs - it has been developed from the ground up by affiliate marketers and program managers to include a full suite of solutions specifically and exclusively for the affiliate marketing industry. Especially important to growing programs is the ability to compensate affiliates worldwide through a single platform, and allow payments in most major currencies.
Set-up is fast and secure and allows a wide range of payment management options for affiliate programs, regardless of country of origin or payment destination. Affiliate payouts can be made as often as the affiliate manager desires. Payments are instantly and securely made available to affiliates, ensuring that an affiliate manager isn't wasting his or her time chasing down lost checks or diagnosing other payment issues. Affiliates themselves have the benefit of being able to use their Affiliate SpeedPay account like a regular bank account, and are provided a Visa-branded debit card accepted at more than 30 million retailers and ATM's worldwide.
To learn more about Affiliate SpeedPay, and to enroll your program today, visit: http://www.AffiliateSpeedpay.com
Media Contact:
Warren Jolly
714 596 9000
Laurence Krieger
+44 20 7590 9625
###