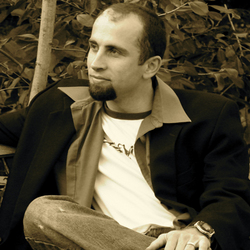 Just like a person's character will eventually become their destiny, the character of the leaders we choose creates our national destiny
Washington, DC (PRWEB) August 30, 2007
Outraged by the recent political scandals and the trashy campaign gimmicks already dominating the coming election, singer/songwriter Eric Proffitt has launched a "Campaign for Integrity" with his most recent song "Raise the Bar."
"What will it take to get the dying phoenix of the American international image to rise again from the burning embers?" Proffitt asks. "The answer is simple: more celebrities and leaders of character and integrity." His song confronts the marketing mentality permeating the current political scene: "This is not about religion, Black or Caucasian, or whether you're a man or a woman -- this is all about the nation," his lyrics state.
Voters can demonstrate their desire for integrity by casting their ballot for "Raise the Bar," in the Internet Song of the Year competition. Voting is free, and "It will send a message to the candidates that America demands something better of those seeking high office," says Proffitt. (To vote, go to Internet Song of The Year Website and search for "Raise the Bar." Listen to the song, click on the "vote" button.)
Proffitt hopes to get 10 million votes, to send a strong message to those in the corridors of power. "We need leaders who are great enough in terms of their personal integrity that they can stand and represent the best that America has to offer," Proffitt declares.
The campaign is a natural extension of Proffitt's own work as a character educator. The songwriter has been reaching out to youth in schools, community organizations and artistic venues with songs that encourage positive decision-making, all around the U.S. and Canada. "How can we convince young people that their character is important if we don't make it important in our political process or our financial dealings?" he asks.
Proffitt lives his own message, being a devoted family man whose wife, Rebecca, and four daughters, he says, are the inspiration for all his artistic and public works.
"Raise the Bar" is Proffitt's first song to apply the values he teaches youth to the larger society. "Just like a person's character will eventually become their destiny, the character of the leaders we choose creates our national destiny," he explains. "There comes a time when, as a nation, we have to stop playing limbo, with a 'how-low-can-you-go' mentality and start raising the bar."
For an interview, contact Eric at 403-653-1958, or go to ericproffitt.com
# # #