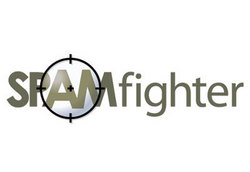 Phishers are always looking for new victims, and new ways to take advantage of e-mail users. Because so many resumes are posted online and job offers are done via e-mail, this is a tricky scheme used to take advantage of job seekers
Boca Raton, FL (PRWEB) August 30, 2007
SPAMfighter issued a new consumer alert today regarding the latest phishing attempt, aiming to take advantage of job seekers by sending fake job announcements. E-mail users who receive these e-mails are asked to click on a link, luring them in to a phishing site where there personal information will be stolen.
"Phishers are always looking for new victims, and new ways to take advantage of e-mail users. Because so many resumes are posted online and job offers are done via e-mail, this is a tricky scheme used to take advantage of job seekers," states Managing Director Alix Aranza, "SPAMfighter is able to stop people from being tricked into this scheme, by filtering these phishing e-mails away from their inbox."
Phishing is a trick by spammers to steal personal information from e-mail users. A fake e-mail is sent to a user from a bank, or in this case a potential future employer, which looks legitimate. Users are instructed to click on a link in the e-mail and are taken to another legitimate looking website, where they are then asked to input personal information. This information is stolen and used by the phishers.
SPAMfighter, a free anti-spam service, is able to filter these e-mails away from user's inboxes so they never have to see them. In return, e-mail users are helped to avoid falling for phishing scams, such as this one.
SPAMfighter draws its power from the fact that over 3.7 million users report spam as they receive it, with a single click. Once several users have reported the same spam message, it is automatically filtered for all other users. The result is that approximately 90 percent of all spam is filtered out before it reaches any given user. Get more information about SPAMfighter here: http://www.spamfighter.com
About SPAMfighter
SPAMfighter is Europe's leading spam filter developer. The Danish company is owned by the founders of Jubii.dk, Henrik Sørensen and Martin Thorborg, together with two programmers, Daniel Hjortholt and Martin Dyring. SPAMfighter employs 35 people and is based in Copenhagen. SPAMfighter is debt-free and is 100 per cent financed by income from the sale of the SPAMfighter client. Each day, SPAMfighter removes around 17 million spam messages from 19 million tested emails received by over 3.6 million users in 216 countries/regions.
For more information, contact Alix Aranza (561) 962-4166 info(at)spamfighter.com
Media Contacts:
Alec J. Rosen
AJR & Partners
press(at)ajrpartners.com
David Gil
AJR & Partners
press(at)ajrpartners.com
###