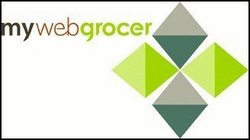 We Make Online Shopping Work
Cleveland, Ohio (PRWEB) August 30, 2007
For Immediate Release- Long known for quality in their wines and beers, house-baked goods, and chef-prepared foods, Heinen's Fine Foods has added MyWebGrocer to their shopping cart of superior customer services.
MyWebGrocer has designed and hosts a new Heinen's web site, featuring an interactive weekly circular, Recipe of the Day functionality, online shopping lists, and comprehensive e-mail services. These services are designed to give Heinen's customers an easier, faster and more exciting shopping experience, and to allow Heinen's to communicate with specific customers about offers, sales and events--such as Heinen's famous wine and cheese tastings.
"MyWebGrocer is all about making grocery shopping a more efficient, personal, and economical experience, both the retailer and their customers," said Curt Alpeter, Senior Vice President of Sales for MyWebGrocer.
Heinen's prides themselves on going the extra mile to provide items their customers want and offering special services to make their customers' shopping experience easier and more efficient. The natural progression of their customer service was to partner with MyWebGrocer to offer a range of online services to their customers.
Louis Penny, Heinen's Director of Information Technology, said, "We pride ourselves in providing our customers a unique shopping experience. Heinen's Fine Foods has always been a leader in the retail grocery market. Establishing an online brand that mirrors what consumers have come to expect in stores is a key goal for Heinen's. MyWebGrocer will not only allow us to drive the look and feel we need for our website but also incorporate key functionality that will continue to differentiate us in the market."
Alpeter of MyWebGrocer added, "Partnering with a nationally recognized retailer like Heinen's Fine Foods is a great opportunity for MyWebGrocer. We are excited to be working with their team to build a state-of- the-art website that will enhance Heinen's place as one of the premier fine food retailers in the country. For me personally, it means working with a retailer I grew up with in Ohio, which I am excited about."
About Heinen's Supermarkets: In 1929, Joseph Heinen first opened the doors of a small Cleveland meat market, named for his family. He believed in sourcing the best in order to sell the best, and recognized the importance of building strong customer relationships. Today, grandsons Tom and Jeff Heinen lead their team of knowledgeable associates in continuing to serve customers by delivering on their grandfather's original belief of providing world-class customer service while offering the freshest, highest quality foods. Heinen's Fine Food now has 17 neighborhood stores throughout Northeast Ohio.
About MyWebGrocer: MyWebGrocer has been helping grocery retailers find profit in the online shopping world since 1999. Based in Colchester, Vermont, MyWebGrocer is the industry leader in providing web services solutions to 80 grocery chains such as Lowes, ShopRite, Brookshire Grocery and King Kullen. "We Make Online Shopping Work" is the company's slogan. Founded by Rich Tarrant, MyWebGrocer institutes e-commerce programs, provides web site design, hosting, creates e-mail campaigns, and furnishes online circulars and recipes for more than 80 leading grocery chains. For more information please visit http://www.mywebgrocer.com.
###