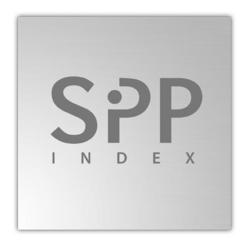 Lansing, MI (PRWEB) August 30, 2007
Michigan-based Spartan Internet Consulting Corporation today released the SIPP Index results for the presidential candidates' Internet performances for the week of August 23-29.
Currently maintaining the top three positions are Barack Obama, 20.75 percent, Hillary Clinton, 11.60 percent and Ron Paul with 11.58 percent. The largest gainer this week was Rudy Giuliani, up 0.42 percent, and the largest decliner was Barack Obama, down 0.54 percent. For full results, see below.
The Spartan Internet Political Performance (SIPP) Index is the first quantitative measure of the Internet-wide performance of each Presidential candidate for the 2008 election. The index gauges the level of support and how well each candidate is connecting with individuals across the Internet.
Spartan Internet has leveraged its web expertise to objectively develop the SIPP Index of 650 quantitative factors across the Internet such as social network outreach, website traffic, blog presence and search engine utilization into a single representative score for each candidate's overall Internet market share.
The results of the SIPP Index are published weekly each Thursday at: http://www.spartaninternet.com/2008/
This week's (August 23-29) complete results are as follows:
Candidate Total Week Change
---------------------- -------- -----------
Barack Obama 20.75% -0.54%
Mitt Romney 9.16% -0.32%
Chris Dodd 2.12% -0.21%
John Edwards 10.61% -0.12%
Sam Brownback 1.98% -0.08%
John Mccain 5.33% -0.06%
Tom Tancredo 1.33% -0.04%
Bill Richardson 3.51% -0.03%
Tommy Thompson 0.00% +0.00%
Duncan Hunter 1.81% +0.02%
Fred Thompson 2.37% +0.02%
Ron Paul 11.58% +0.06%
Dennis Kucinich 6.00% +0.08%
Mike Huckabee 2.25% +0.11%
Joe Biden 3.09% +0.13%
Hillary Clinton 11.60% +0.24%
Mike Gravel 2.89% +0.32%
Rudy Giuliani 3.64% +0.42%
About Spartan Internet:
Spartan Internet Consulting is a leading Internet marketing consulting firm that provides strategic Internet planning and implementation services to global clients. Headquartered in Lansing, Michigan, Spartan Internet has offices in Detroit, Fort Lauderdale and Washington D.C.
# # #