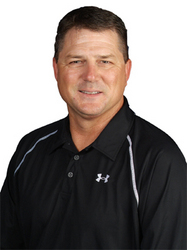 It has always been a goal of mine to interview Coach Dodge and help share his wealth of knowledge.
Southlake, Texas (PRWEB) August 31, 2007
Todd Dodge, Head Football Coach for the University of North Texas, recently granted Lessons From Sports (http://www.lessonsfromsports.com) an exclusive 3 hour interview detailing his personal and professional philosophies and leadership principles.
Coach Dodge highlights stories from his playing days at quarterback for Port Arthur Jefferson High School and the University of Texas Longhorns, where he still ranks in the top 10 of passing and touchdowns. He then served as Offensive Coordinator for several Dallas/Fort Worth area high schools before being recruited for the Head Coach position at Southlake Carroll. In the first 5 years that Southlake Carroll was designated a Class 5A school, Coach Dodge led the Southlake Carroll Dragons to an astounding 79-1 record, including 5 consecutive State titles games, 4 Texas Div 5 A State Championships and 3 consecutive #1 National rankings.
The interview also further details Coach Dodge's philosophy on being a football coach as well as being a community role model and leader. Kyle Wilson, President of Lessons From Sports.Com, was ecstatic about the interview, "It has always been a goal of mine to interview Coach Dodge and help share his wealth of knowledge."
Some of the quotes from Coach Dodge include:

In life and sports, do not play it safe. Always play to win!
Regardless of criticism or praise, always maintain your confidence and belief.
Whether coaching a team, running a business, or in your own family, always carry strong tradition from the past into the future.
When adversity comes, and it surely will, choose not to panic. Instead, choose to face it head on with confidence.
Insurmountable odds also have the potential to be the defining moments of your future success.
Part of being a good leader is helping your team grow in their personal lives and become better all around people.
Trust and honesty is essential. I can't help you if I can't trust you.
You can't start a plan, a team, an organization or a business without stating what you want to accomplish.
If you love football, you will love this interview. More importantly, if you own a company, manage others, have high goals and/or want to help your kids achieve more - this interview will EMPOWER you to do so.
For additional information on the Todd Dodge interview, including over 50 leadership principles and numerous highlights, please visit http://www.lessonsfromsports.com.
Lesson from Sports is a Southlake, Texas company that goes beyond just the playing field and shares timely articles, interviews and stories related to success and achievement on and off the field.
Contact:
Hilary Overpeck, Director of Public Relations
Lessons From Sports
877-829-9797
http://www.lessonsfromsports.com
###