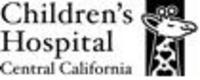 (Vocus) August 30, 2007
What: Color the Skies Hot Air Balloon Festival to benefit Children's Hospital Central California.
When: Saturday and Sunday, September 1 & 2, 2007
6 a.m. to 1 p.m.
Where: Mistlin Sports Park, Ripon
(Jack Tone Road and River Road)
Event Contact: Jim Meinert 559-246-5264
Details: The Color the Skies Balloon Festival will fill the air around Modesto and Ripon with colorful hot air balloons. Proceeds from the event will benefit Children's Hospital Central California. Balloons will take to the air early, so arrive before 6:30 a.m. for best balloon photo ops. This year's event features Children's patient Raymond Parra and Curious John Ninomiya the Cluster Balloonist. Nine year old Raymond, who has been playing competitive golf since he started walking, will go up in a balloon around 7 a.m. Curious John, famous for flying in a special chair lifted by helium balloons, will be on hand to show off his special technique. Interviews will be available with Children's Hospital staff and the Parra family. Please contact Jim Meinert on site at 559-246-5264.
More information at the http://www.colortheskies.com
###