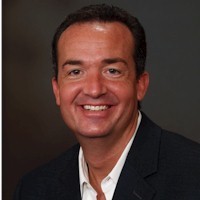 Industry Overview Size and Forecast
Singapore (PRWEB) September 4, 2007
The Reverse Logistics Conference & Expo in Singapore will feature two leading authorities on Supply Chain Solutions and Reverse Logistics. John Mehrmann , author and Industry Expert, will present "Evolve or Become Extinct, A Reverse Logistics Model to Deliver Expanded Shareholder Value". Ron Kula, Vice President of Supply Chain Solutions at DEX, will participate in the panel discussion, "Methods of Outsourcing".
In the evolution of Supply Chain Management Services and Solutions, Reverse Logistics evolved from a requirement for merely managing returns into a competitive advantage for Retail, OEMs and Branded companies that manage the process wisely. Reverse Logistics has become a keystone for balancing customer satisfaction, supply demand responsiveness and bottom line performance. Properly managing Reverse Logistics and the Supply Chain Solutions can make or break the financial stability of an organization.
"In the Supply Chain you are either the one driving the truck, the one pumping the gas or the one paying the other two. The old paradigm was consolidation, moving product faster, more direct and with lower cost. The new secret to success is learning to measure the value that lies within the product and making intelligent business decisions in real time," said John Mehrmann.
John Mehrmann has more than 20 years of executive experience that spans logistics, operations, e-commerce, finance, customer relations, marketing, training and consulting. Prior to his role of Regional Director at DEX, he worked for Toshiba America Information Systems, Inc, Toshiba Imaging Systems Division, Toshiba America Consumer Products and SatisFusion.
John Mehrmann is an author, Member of the International Coach Federation and participated in the Global Leadership Forum. John has been a member on the California Department of Consumer Affairs Bureau of Electronic and Appliance Repairs Advisory Council, and served a term as Industry Information Director for the National Electronics Service Dealers Association (NESDA). John Mehrmann received recognition in the International Who's Who of Business Leaders, the Sterling Who's Who Directory-Executive Edition and the Continental Who's Who of National Business Leaders. He has received the Certificate of Recognition and Industry Achievement Award Honors, the NPSC Award of Appreciation, and the USA Certificate of Appreciation for the Institute of Service Management.
At the Reverse Logistics Trade Show (RLTS) Conference and Expo in Singapore, Third Party Service Providers (3PSPs) will demonstrate Reverse Logistics services and solutions on a global basis to OEMs, Retailers and Branded companies.
Reverse supply chain providers working independently have difficulty to achieve and demonstrate value. Technology is essential to leverage integration and expedite intelligent decisions with multiple tiered operators. Collaboration is required to provide Best Practices, increase revenue, reduce expense and optimize capital.
"In Service, to be competitive is to be the first to provide the services that would otherwise put you out of business. If you can do this, you will place your competitors out of business or have them working for you," said John Mehrmann.
Conference Highlights will include:
"Industry Overview Size and Forecast", by Gailen Vick, President & CEO of Reverse Logistics Trends, Inc
"Major Challenges Facing Reverse Logistics", by Kerry Mok, Senior Vice President for Strategy & Marketing and Service Logistics of DHL Exel Supply Chain, Asia Pacific
"Challenges in Business and Technical Operations Associated with Global Support", by Gopal Mudivedu, Manager of Technical Operations at Juniper Networks
"Design and Implementation of RFID based Product Lifecycle Tracking", by Yoon Seok Chang, PhD Professor at Korea Aerospace University
"Reverse Logistics Requirements of Home Depot", by Shima Adyorough, Business Analyst at The Home Depot
"Evolve or Become Extinct, a Reverse Logistics Model to Deliver Expanded Shareholder Value", by John Mehrmann, Regional Director at DEX
"Reverse Logistics in Singapore", by Fan Chiew, Reverse Logistics manager at Palm, Inc
The Reverse Logistics Conference & Expo features premier industry experts participating in educational and enlightening panel discussions. The panel discussion, "Methods of Outsourcing", features Ron Kula. Ron Kula is Vice President of Supply Chain Solutions at DEX and has been working with clients for the past eight years to develop streamlined Supply Chain Solutions, including customized Reverse Logistics programs, high volume channel returns, integrated partner alliance programs, as well as advanced exchange and depot repair. In his role, he has developed programs that have lowered the overall cost of total reverse logistics programs for DEX clients.
Ron earned his BA and MBA from Southern New Hampshire University, where he also taught Operations Management as a member of the adjunct faculty. During his sixteen year career at Digital Equipment Corporation (DEC), Ron held various managerial positions in repair materials management, distribution and service functions. Ron also spent five years at Cerplex, developing and implementing reverse logistic programs, while creating alliance to expand service offerings.
Among those scheduled to attend the Reverse Logistics Trade Show Conference & Expo in Singapore are representatives from Sun Microsystems, Seagate Technologies, Palm, Spring Global Mail, Teleplan Service Solutions Asia BV, OnProcess Technology Inc, AER Worldwide, RGL, Image Microsystems, Pelican Products Inc, Green Oak Solutions, Li Tong Group Hong Kong, Network Appliance Inc, Jabil Global Services, BMI, RTG Industries, Round2 Technologies, FRS Europe BV, 3D Networks (Aust) Pty Ltd, Juniper Networks Inc, Yemnik Nig Ltd, Click Commerce, Electronic Recycling & Trading, CompuVest Corp, DELL Global BV, DHL and Grundfos (Singapore) Pte Ltd Regional Headquarters. Supplier company executives and members of the press will also be attending.
Registration and a schedule of forthcoming Reverse Logistics Trade Show (RLTS) Conferences and Expos is available at http://www.rltshows.com
The Reverse Logistics Magazine is a quarterly publication of the Reverse Logistics Association with a circulation of 35,000 readers worldwide. Reverse logistics is a process that crosses all industries including High Tech, Retail, Medical, Pharmaceutical, Automotive and Aerospace. The magazine provides the latest information regarding areas of reverse logistics including returns management, refurbishment, Field Service and warranty management. For more information or to subscribe to the Reverse Logistics Magazine, please visit http://www.rlmagazine.com/
For a list of the latest books and articles by John Mehrmann, please visit http://www.JohnMehrmann.com
Contact:
Public Relations
Executive Blueprints Inc
877-290-2503
http://www.ExecutiveBlueprints.com
###