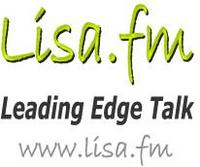 a toolbar with a plethora of features, foremost of which is a dandy Web radio player that works just fine
San Francisco, CA. (PRWEB) September 5, 2007
BRS Media's Web-Radio, the most comprehensive directory of stations broadcasting on the Net, today announced the Web-Radio Toolbar will feature a dynamic new talk radio network: Lisa.fm, Leading Edge Talk.
Lisa.fm (http://www.lisa.fm) offers features, expert guests and programming content online and to radio stations. Created by Los Angeles radio broadcaster Lisa Osborne, Lisa and her Pals (the expert guests) offer ideas on a variety of subjects, from fitness, wellness and beauty, to career, family and personal relationships, green living, spirituality and more.
"We're extremely excited to have the opportunity to feature Lisa.fm and this new Leading Edge talk format." remarked George T. Bundy, Chairman and CEO of BRS Media Inc. "Lisa is a strong voice in radio, known to listeners in Los Angeles for her work as a newscaster, and traffic reporter on several top stations. Now, with Lisa.fm, she's combining her broadcasting skills with entrepreneurial talents to create an entirely new form of talk radio programming."
"Lisa.fm is dedicated to helping people live their best life. Whether it's sharing ideas for how to feel your best - physically, emotionally and spiritually, or offering tips for easy things you can do to help save the planet. It's all delivered in a fast, fresh format at Lisa.fm," said Lisa Osborne, radio personality and creator of Lisa.fm. "Being featured on the Web-Radio tuner gives us the opportunity not only to reach an audience of more than one-hundred-thousand who have downloaded the toolbar, but also to be associated with the player, which has generated so much critical acclaim."
CNET Editor's rate the Web-Radio Tool Bar 4 out of 5 stars, calling it, "a toolbar with a plethora of features, foremost of which is a dandy Web radio player that works just fine" Plus, Users Rave: "Excellent Toolbar!!" and "Very Very Sweet". Web-Radio Toolbar is available for Windows Internet Explorer 5.0+ (including Vista I.E. 7.0) or Mozilla's Firefox 1.5+ at: http://www.web-radio.fm/toolbar/
Lisa.fm programming includes 60-second daily vignettes available to radio stations: "Birthday Cards," is based on an ancient fortune telling science that combines astrology and numerology with the deck of 52 cards; and "Medicine in Your Spice Rack" details the benefits of cooking with spices to improve health. Pals of Lisa.fm include nationally-recognized experts such as Pulitzer Prize-nominated Journalist Jane Glenn Haas, who covers Baby Boomer topics (her column, "Our Time," is distributed to hundreds of newspapers across the U.S.), beauty expert Susan Ciminelli of the Susan Ciminelli Day Spa at Bergdorf Goodman in New York City, career expert Joyce Schwarz and author and wellness guru, Kent Burden.
BRS Media, a member of the National Association of Broadcasters, the International Webcasting Association and the Webcaster Alliance, is a diverse and growing media e-commerce firm that helps traditional and interactive media companies build and brand on the power of the Web. The company's portfolio of Online properties includes: dotFM & dotAM, domain registrar of premium multimedia .FM and .AM domains; iDotz.Net domain registrar of all gTLD domains (.com, .net, .org, .biz, .info & .name), as well as, boutique domains (.la, .tv, .sc, .im & .mn); iMobz.com, the coolest mobile content site featuring: ring tones, cell phone games, wallpaper and screensavers; @Radio.FM & @Radio.AM, free Web based email services; Webz.Net, The Internet Webz Directory, Search the Web by category for Information & Resources; and the ever-popular Web-Radio (http://www.web-radio.fm). BRS Media Inc. can be found on the World Wide Web at http://www.brsmedia.fm. dotFM and dotAM are registered trademarks of BRS Media, Inc.
###