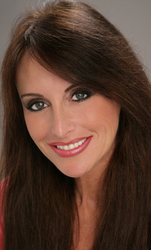 Today, Premier Pigments distributes permanent cosmetics throughout the world and these pigments are critically acclaimed as the only true permanent makeup pigment available.
Arlington, TX (PRWEB) September 1, 2007
Permanent cosmetics pioneer, Sandi Hammons, is celebrating 20 years of research and many achievements! From her humble beginnings as a young makeup artist to her seminal role as a leader in the permanent cosmetics industry, Hammons' research and achievements are helping shape the permanent cosmetic profession of tomorrow.
Originally trained as a make-up artist, Hammons first achieved notoriety doing make-up for Miss America contestants as well as several well-known screen actresses. In 1987, she took her first class in permanent cosmetics. In a field that was undeveloped, she began performing procedures without understanding the difficulties that would lie ahead. After encountering what she would later describe as the 'horror' story that ultimately led to the discovery of Premier Pigments, she began studying cosmetic tattoo pigments, literally from the ground up. Her mission was to identify pigments that are safe and remain true to color for many years. Since 1987, Hammons has been very active in researching permanent cosmetics and has gained firsthand knowledge of the art of both tattooing and pigment formulations. "Today, Premier Pigments distributes permanent cosmetics throughout the world and these pigments are critically acclaimed as the only true permanent makeup pigment available." Hammons said.
Ms. Hammons describes her twenty-year journey of researching permanent pigments as a pioneering voyage that made me strong and gifted me with a personal relationship with God that I may not have gotten to experience otherwise. There were numerous times when I wanted to give up; especially in the beginning and even more so during times when the only one with the answers to the riddle was a loving God.
Media reaction to permanent cosmetics has been one of extremes: from Montel Williams' early reports on the risks associated with permanent cosmetics, followed by years of both positive and negative press on both the benefits and risks associated with paramedical and cosmetic applications and most recently in 2003, controversial coverage of a voluntary recall by Premier Pigments of its True Color Concentrates line.
Referred in the media as a "young Mary Kay Ash", Hammons is also recognized as a celebrated motivational speaker, gifted visionary and foremost authority in permanent cosmetic education. She is in high demand as a consultant, keynote speaker and seminar leader by professional associations, corporations and women's advocacy groups. Hammons has educated most of the physicians, nurses, cosmetologists and technicians who administer permanent cosmetics.
In 1991, she founded the American Institute of Intradermal Cosmetics, the first facility established in the United States devoted exclusively to the training of permanent cosmetic professionals with over 15,000 graduates to date.
Ms. Hammons also founded the oldest and largest permanent cosmetics educational conference and trade show, the International Intradermal Cosmetics Expo. "Currently in its fourteenth year, IICE 2007 will be held October 5 - 8 at the Omni Dallas Hotel at Park West."
A shrewd and innovative businesswoman, she parlayed her success in the permanent cosmetics industry into numerous other ventures. Most recently, she founded the Sandi Hammons Charitable Foundation, a non-profit organization designed to encourage and support women and children through education, philanthropy and hope. Through her powerful lectures and her commitment to use her life to make a difference in the lives of others, she has created an unparalleled connection with women and men around the world and her influence and generosity have established her as a highly respected and admired public figure.
Hammons continues to shine even amid the controversy and competitor badgering that often accompanies her role as a seminal force in the permanent cosmetics industry. Her professional skills have earned high respect in the medical community. Her decision to recall a line of pigments based on a tiny percentage of allergic reactions to a popular pigment line earned praise from the cosmetic and tattoo communities. And her commitment to responsibility, truth and 'always doing the right thing,' has won admiration from thousands of supporters who have witnessed her integrity in recent world wide news reports.
###