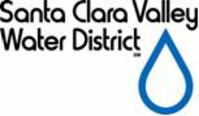 The Water District is partnering with the fire department and extending this opportunity because it offers a great value for our firefighters and the community
Santa Clara County (Vocus) September 3, 2007
Some of the vacant San Jose homes awaiting demolition to make way for a major flood protection project along the upper Guadalupe River will be the site of emergency training exercises involving the city firefighters.
The Santa Clara Valley Water District, which begins the construction of the flood protection project in 2009, has offered the San Jose Fire Department 12 properties along the river that are scheduled for demolition over the next few months.
"The Water District is partnering with the fire department and extending this opportunity because it offers a great value for our firefighters and the community," said Tony Estremera, Chairman of the Water District Board of Directors.
The training, which will begin on Tuesday, September 4, will include demolition of interior doors, walls, ceilings and flooring. It will also involve cutting ventilation holes in roofs, forced entry on doors, door locks and windows, advancing hose lines and performing search and rescue operations within the buildings. The first three buildings to be demolished are: 337 W. Virginia St., 811 Harliss St, 850 McLellan Ave.
"The training conducted using these buildings is very valuable to our firefighters in preventing serious injury and casualties. This year alone there have been 69 line of duty deaths throughout the nation, the most recent in Contra Costa County Fire Department," said Acting Fire Chief Darryl Von Raesfeld.
Approximately 10-12 firefighters will take part in each exercise, which will employ engines, trucks and urban search and rescue companies. It will also include forcible entry tools such as axes, sledge hammers and chain saws. The fire department will not conduct live fire training exercises.
Chief Von Raesfeld said that it was imperative for the fire department to use such opportunities to educate and train the firefighters.
"Opportunities such as these do not present themselves often. The use of these homes will allow each fire company in the city the opportunity for manipulative training. Our ongoing training and education is not only a benefit to us but to the citizens we serve."
There will be close supervision and coordination of each training exercise. Residents in the surrounding area will be notified by the department in a timely manner of the upcoming training.
The Santa Clara Valley Water District manages wholesale drinking water resources and provides stewardship for the county's five watersheds, including 10 reservoirs, more than 800 miles of streams and groundwater basins. The water district also provides flood protection throughout Santa Clara County.
Contact:
Susan Siravo
Office: (408) 265-2607, ext. 2290
Cell: (408) 398-0754
ssiravo @ valleywater.org
Mary Gutierrez
(408) 218-0194
mary.guiterrez @ sanjoseca.gov
# # #