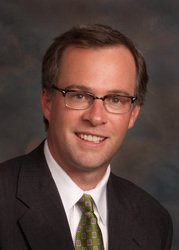 Charlotte, NC (PRWEB) September 6, 2007
William Bray of The Bray Law Firm in Charlotte has been named an adjunct professor of sports law at UNC Charlotte, where he will instruct MBA students at the Belk College of Business in that school's new Sports MBA program.
Bray is a past chair of the Sports & Entertainment Law Section of the NC Bar Association, a 150-attorney organization dedicated to promoting the practice of sports and entertainment law in North Carolina. His practice consists of extensive work in NASCAR, where he represents teams and drivers in matters ranging from sponsorship to litigation.
The Sports MBA program at UNC Charlotte offers students core courses with focused curriculum on the sports industry, and is supported by a Sports Advisory Council that includes some of the region's top industry professionals. Students will receive classroom instruction as well as internships with area sports organizations. Bray's class will be the first class specific to the sports industry taken by first-year students of the program.
The Bray Law Firm is a three-attorney firm based in Charlotte. It offers a wide variety of general corporate law and small business services in dozens of industries, from development and construction to marketing and technology. Specific areas of assistance to its clients include contracts, litigation, incorporation, employment and intellectual property. It is one of the few firms in the region, however, with a dedicated emphasis in the areas of sports and entertainment. In addition to working in NASCAR, the firm represents clients involved in film, television and music.
The Bray Law Firm can be reached at 704-523-7777, or on the web at http://www.braylaw.com. For more information on the Sports MBA program at the Belk College of Business, visit http://www.mba.uncc.edu/sportsmba/.
###