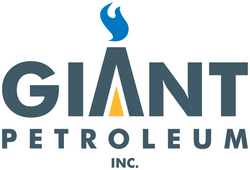 We believe we have discovered a section of conglomerate that is unexplored to this point
Irving, TX (PRWEB) September 6, 2007
Today, Giant Petroleum, Inc. announced completion plans for another well in its partnership with Hilltex Operating. Well #180-1 was drilled to a total depth 4,800'. After reaching this depth on August 28, 2007, electric logs were run on the well. It has been determined that the well penetrated a very permeable and porous conglomerate formation known to exist in this area.
This well was technically a wildcat. Giant Petroleum President Chris Plunkett and Hilltex Operating President Steve Hillmer had a hunch to drill this well based on proprietary 3-D seismic data showing something a little out of the ordinary for this area. "We believe we have discovered a section of conglomerate that is unexplored to this point," said Chris Plunkett. There have been plenty of wells drilled in this area. But, much like Giant Petroleum's last successful well, #558-1, nearby wells simply were not drilled deep enough to test this horizon.
The well is scheduled to be completed and placed on production within the next week. This is the fifth well out of a planned 20 wells in the partnership between Giant Petroleum and Hilltex Operating. Drilling of the next well in the partnership, a Mississippian Reef development well, is currently underway.
Contact information:
Giant Petroleum, Inc.
1320 Greenway Drive, Suite 560
Irving, TX 75038
972-607-4300
http://www.giantpetro.com
Chris Plunkett
President
c.plunkett @ giantpetro.com
###