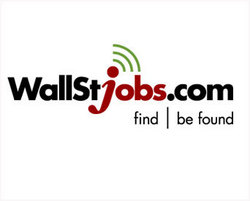 Management focuses heavily on this time period when making evaluations of an employee's worth to their firm
New York, NY (PRWEB) September 6, 2007
The period from Labor Day to Christmas is when you can make real headway in your career, says Robert Graber, founder of WallStJobs.com. "Management focuses heavily on this time period when making evaluations of an employee's worth to their firm," he explained. "So take steps to positively image yourself."
Graber noted that career-management should be a continuing part of everyone's overall life plan. "Your employer is not the only factor in your professional growth," he explained, "It is a partnership between you and the company. Career success is a combination of hard work and being recognized for that effort. That is why it is essential to regularly review your progress and maximize the high visibility moments to garner real career-currency."
Graber suggests taking the following three steps before the end of the year:

Re-Image Yourself. It is not necessary to buy a new wardrobe, but pick out some high visibility items that can make a real difference in your look. New ties, shoes, belts, or scarves/pocket squares are evidence of a commitment to yourself. Look ahead to seasonal changes and anticipate your selections.
Grow Yourself. If you are not yet part of an industry trade association, join one. If you are currently a member, move to a leadership role. The newsletters of these valuable organizations are often reviewed by industry management who focus on "rising stars" in the field. Be sure you have at least one flattering business photo of yourself to use in such publications.
Become An Expert. Find at least one facet of your profession and commit to making yourself the recognized "guru" in the field. Research the field and contact others who have been quoted in this area to establish your interest and gain additional insight into the sector. Set up internet alerts to route to your Blackberry or iPhone to keep on top of the latest developments in your chosen area of expertise.
Graber is convinced that these easy-to-implement professional changes can make a real difference. "The end of the year is approaching faster that you think," he said, "These three steps should get you professionally noticed, enhance your reputation and improve your career value before the office holiday party."
About the company: WallStJobs.com, the premier recruiting source exclusively for financial service professionals, is a member of the Jobosaurus family of uniquely specialized recruiting sites.
This press release was distributed through eMediawire by Human Resources Marketer (HR Marketer: http://www.HRmarketer.com) on behalf of the company listed above.
###