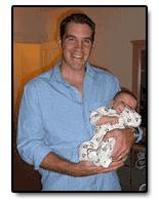 but with our training system combined with their program it's going to increase member's profits by 50%.
(PRWEB) September 6, 2007
Rohrermarketing introduces a new training system for its Roadmap to Riches members helping entrepreneurs succeed in internet marketing regardless of their skill level.
Tim Rohrer has brought "The Rohrermarketing" system over to a new business opportunity Roadmap to Riches that finally fills the gaps in regards to internet marketing where most systems fail to follow through. Roadmap to Riches is a great program says Tim Rohrer," but with our training system combined with their program it's going to increase member's profits by 50%."
The Rohrermarketing system offers the following:
-2 webinars per week
-Top internet marketing guest speakers
-Custom lead capture pages
-Google and Yahoo pay per click campaign secrets
-Effective search engine optimization techniques
-Article marketing secrets
-Bulk e-mail and safelist e-mailing strategies and resources
-Masters guide to free classified ad sites
-Pre-written proven to convert ad copy
Roadmap to Riches beats out competitors in that distributors are making $999 per sale where they keep 100% of the commissions. Most other high ticket business opportunities out there today such as Liberty League, Costal Vacations and The Global Abundance Program are charging its members $3,000 to $4,000 to startup. Most people just don't have that kind of money; however R2R excels in this area making it affordable for the serious entrepreneur.
Tim Rohrer says, "I've seen enough websites full of hype and broken promises throughout my career. Our mission is to set the tone with our marketing system and let people know we truly support and train them how to drive massive amounts of traffic to their sites and convert business opportunity seekers into buyers. There are too many people running around in this industry with nothing but flashy websites and sports cars. It's time we let them know how to make real money online."
Since Tim has implemented his new marketing system with Roadmap to Riches his team members have achieved page 1 rankings in both Google and Yahoo search engines promoting their online business.
Contact:
Tim Rohrer
717-683-5771
Tcmarketing88(at)yahoo.com
http://www.roadmap-riches.org
###