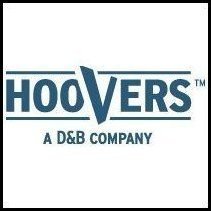 But there were also big movers on the list that showed up because of deals well outside the financial sector - in chemicals and natural gas.
Austin, TX (PRWEB) September 6, 2007
Hoover's, Inc. today announced the latest edition of "The Hoover's Index," a free, proprietary monthly index of the leading public and private companies, non-profits, and associations which represent the brand leaders, up-and-comers and "buzz" creators driving the U.S. and international economies.
The Hoover's Index, which reveals monthly spikes in business search activity, is based on a proprietary algorithm that takes into account the search trends of business professionals, including both organic and internal searches on Hoover's site, as well as business searches conducted via major search engines. Movement above and below index determines ranking, instead of gross search volume.
"The ongoing struggles in the mortgage and credit markets affected the latest edition of The Hoover's Index in a big way," said Tim Walker, Hoover's industry expert. "But there were also big movers on the list that showed up because of deals well outside the financial sector - in chemicals and natural gas."
American Home Mortgage Investment Corp. (Index #1,055)
August was the cruelest month for American Home Mortgage, yet another mortgage lender to collapse under the weight of the credit crunch plaguing the financial markets. Even until the week before its Chapter 11 filing, American Home reassured the world that it could weather the credit storm, a position that seemed likelier because for the most part the lender had avoided subprime loans.
Countrywide Financial Corporation (Index #360)
Given that Countrywide originates one out of every six mortgages in the U.S., it's only natural that it would come under intense scrutiny during the current mortgage mudslide. So far, though, Countrywide has hung tough, helped in no small way by a $2 billion equity infusion from Bank of America. If Countrywide does keep itself afloat, Bank of America stands to make a bundle off its investment, which it made at very favorable rates; if Countrywide fails - well, $2 billion is still real money, but not enough to rock an aircraft carrier like Bank of America.
El Paso Corporation (Index #300)
El Paso is growing. Not just the city (which projects more than 15% growth for this decade), but El Paso Corporation, the country's top operator of natural gas pipelines. In August, El Paso agreed to pay $875 million (in cash, no less) to acquire the Peoples Production unit from Integrys Energy.
Imperial Chemical Industries PLC (Index #300)
For the most part, the sun set on Britain's political and military empire shortly after World War II. But not until August did the sun set on British ownership of Imperial Chemical Industries (ICI), which has long been revered by Britons as a symbol of their nation's industry. More than a cultural symbol, ICI remains an important player in the global markets for paint and industrial chemicals, which is what made it so attractive as a buyout target for its Continental rivals Akzo Nobel and Henkel.
(As an example, a Hoover's Index of 406 means that search volume was 4.06 times higher than the average search volume.)
To see additional commentary and the entire list of The Hoover's Index, click "here." Additionally, for those who would like direct delivery of news about the latest developments with The Hoover's Index, the "Hoover's Hottest Companies" newsletter is available "here."
The Hoover's Index, which utilizes more than a billion data points, is compiled from a universe which includes all worldwide companies that trade on a major stock exchange, as well as private companies identified as leaders by Hoover's experts.
About Hoover's, Inc.
Hoover's, a D&B company, gives its customers a competitive edge with insightful information about industries, companies, and key decision makers. Hoover's provides this up-to-date business information for sales, marketing, business development, and other professionals who need intelligence on U.S. and global companies, industries, and the people who lead them. This information, along with powerful tools to search, sort, download and integrate the content, is available through Hoover's, the company's premier online service. Hoover's is also available through corporate intranets and distribution agreements with licensees, as well as via Hoover's books. The company is headquartered in Austin, Texas.
RSS feed (http://www.rsspad.com/rss2/9908.xml)
###