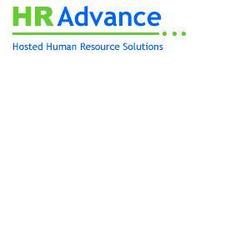 There is no doubt surrounding how desirable employer-sponsored health benefits can be in today's competitive labor market
Dallas, TX (PRWEB) September 6, 2007
HRAdvance, a leading provider of dependent eligibility verification services, today announced their selection as the dependent eligibility audit provider for VHA Georgia, Inc. hospitals.
The selection of HRAdvance came about as a result of an innovative partnership between VHA Georgia, Inc. and Lockton Companies, a firm focused on managing risk and formulating employee benefit programs that attract and retain top talent. VHA Georgia, Inc. is the first region of the VHA system to implement dependent eligibility audits, continuing the growing trend of corporate health plan saving initiatives. Lockton was tasked to find a best-in-class vendor to provide a cost-effective group purchasing initiative for dependent eligibility audits. Their due diligence led them to HRAdvance, a provider that offers transparent web technologies to monitor every aspect of the audits and verification process.
"HRAdvance's Plan-Smart™ Dependent Eligibility Audit shows how a traditional employee-friendly enrollment process can be enhanced to reduce costs," said Wayne K. Soud, Executive Vice President for Lockton Companies. "Large and medium-sized employers shouldn't hesitate to address this risk given the likely savings that will result. An employee-supportive process, like the one HRAdvance offers, will improve employees' understanding of how the health plan works, and everyone agrees that educated employees make for more effective and efficient consumers in the health care marketplace. This is the kind of value-added program we at Lockton bring to our clients."
For VHA Georgia, Inc., selecting HRAdvance is an innovative and proactive measure taken to save their member health care organizations money and enhance ERISA compliance.
"Employee benefits remain a major cost component in all our member health care organizations. VHA Georgia is a leader in the effort to contain health care costs on all fronts, which means we need to manage our benefit plans in a fiscally responsible manner," said Mike White, FACHE, Vice President of Business Development and Operations for VHA Georgia, Inc. "We have leveraged our collaborative strengths to procure the best in dependent verification services from the industry leader – at a lower cost. That's how we deliver on our promise to member health care organizations; we help them meet the needs of their respective communities in a more cost-effective manner."
HRAdvance's proven results show how a Plan-Smart™ Dependent Eligibility Audit can be the catalyst to invest employees in the fiscal well being of their corporate health plan(s).
"There is no doubt surrounding how desirable employer-sponsored health benefits can be in today's competitive labor market," said Craig Firestone, CEO of HRAdvance. "The selection of HRAdvance's dependent verification services shows the commitment VHA Georgia has in maintaining and expanding benefit plans, and will prove to be the driving force in attracting the very best professionals to their health care organizations."
About HRAdvance:
HRAdvance has a unique blend of 80 years combined experience in public accounting, auditing, call-center, benefits, HR and technology. HRAdvance leverages leading-edge technology to provide employers and vendor partners with a turnkey solution to the cumbersome task of auditing and verifying dependent eligibility to ensure repeatable, consistent and defensible results for all benefit plan members. Visit http://www.hradvance.com to learn more.
About VHA Georgia, Inc. and Phoenix Health Care Management Services, Inc.:
VHA Georgia, Inc. and Phoenix Health Care Management Services, Inc. exist to bring excellent value to our members and owners by providing synergistic services, information exchanges and collaborative initiatives that help our health care organizations meet the growing challenges of service to their communities.
About Lockton:
Lockton is the largest independent, privately owned, global insurance broker and employs more than 3,800 people. Lockton delivers services throughout the world to businesses of all sizes, as well as individual clients. It was founded by Jack Lockton in Kansas City, Missouri, USA, in 1966 and from a modest, home-based insurance agency, has become the 10th largest insurance broker in the world. For more information on Lockton and its employee benefit services, please visit http://www.locktonbenefits.com.
Media Contacts:
Brennan Clipp, SR VP of Sales & Marketing
HRAdvance
214.965.5806
###