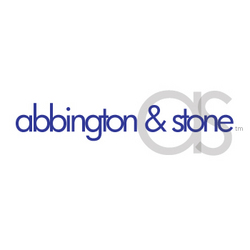 Product information is often the only encounter consumers experience with corporations and their products. Unfortunately, the inefficiencies and expense related to information distribution leaves this key consumer link under-utilized
Indianapolis, IN (PRWEB) September 11, 2007
The Abbington & Stone Home Product Library announces the introduction of Asteriq™, the first real-time global product information distribution solution. Asteriq's appeal is found in its unparalleled ability to distribute product information globally within milliseconds -- and in ways that never become obsolete. While Asteriq™ delivers compelling savings in both time and expense, it establishes a new standard for global product information distribution.
At the core of Asteriq™ is its centralized product information management engine. Asteriq™ product information is distributed globally in virtually unlimited formats. Global product information "windows" gather and display the latest product information in customized formats worldwide. Asteriq's approach delivers real-time product information that is always up to date.
"Product information is often the only encounter consumers experience with corporations and their products. Unfortunately, the inefficiencies and expense related to information distribution leaves this key consumer link under-utilized," remarks Kevin Williams, President of the Abbington & Stone Home Product Library. "Asteriq™ eliminates the inefficiencies of traditional information distribution. It also provides manufacturers the freedom to develop wide varieties of engaging information resources. Most importantly, Asteriq™ is exceptionally easy to use and affordable for any company."
Asteriq™ technology is driving many corporate product information efforts. "Our clients are using Asteriq™ in impressive ways," noted Williams. "Applications range from dynamic product brochures and real-time catalogs to Internet product templates that enable online retailers to add products in fewer than 30 seconds while permitting the manufacturer to maintain the consumer message simultaneously."
The acceptance and interest of Asteriq™ technology speaks for itself. Based on current estimates, Asteriq™ technology will drive the global information of more than one million products by the second quarter of 2008.
Asteriq™ technology is now a part of the Abbington & Stone Home Product Library and is experiencing overwhelming success. Asteriq™ technology will become available to all manufacturers worldwide in November 2007 at http://www.Asteriq.com.
About Abbington & Stone
The Abbington & Stone Home Product Library is a division of River Bend Research LLC, dedicated to pioneering innovations based in marketing science. Abbington & Stone maintains world-class market research, systems development, analytics and media development capabilities. Abbington & Stone maintains employees in Indiana, Ohio, Maryland and Texas.
To schedule an interview with Kevin Williams, please call 317-823-5270 extension 3201.
# # #