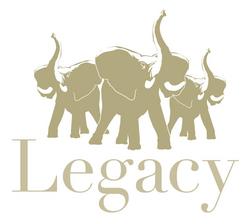 Orlando, FL (PRWEB) September 7, 2007
D.J. Snell, President of Legacy, LLC , knew that Tony Dungy, the first African-American Head Coach to ever lead his team to a Super Bowl title, had a powerful message to share. But Dungy's book has turned into a real story for the publishing industry too. Quiet Strength will hit the #1 spot on the NY Times Best Seller's list for a second time this year on Sunday, September 9, 2007. Together with Tyndale Publishing and author, Nathan Whitaker, Coach Dungy's memoir, Quiet Strength, rocketed to the top of the NY Times Best Sellers List shortly after its release on July 10th. Readers remain hungry for Dungy's message, evident in his second time around to the top spot of the NY Times Best Seller's List.
Released earlier this past summer, the climb to the top immediately followed a media tour that took the Indianapolis Colts Head Coach to appearances on CBS-TV "The David Letterman Show", MSNBC's "Morning Joe" with Joe Scarborough, ABC's "Good Morning America", Fox News' "Fox and Friends", and NBC's Jay Leno in addition to numerous book signings and speaking appearances.
Legacy, LLC is a sports marketing and management firm with offices in Orlando, FL, Dallas, TX and Los Angeles, CA. 407-644-1295. http://www.legacymanagement.biz
# # #