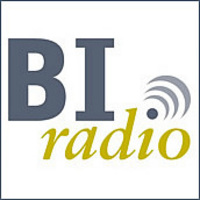 Our mission in life and in business is the same: to participate in the end of suffering
Ottawa, ON (PRWEB) September 17, 2007
Cognos, the world leader in business intelligence and performance management solutions, today announced the availability of the sixth episode of BI Radio, its innovative podcast program.
Dubbed "Love and Other Killer Apps," the three-segment, 30-minute episode explores the importance of energy and passion in building a performance management culture and system.
In the show's first of three segments, Tim Sanders explains how compassion in business helps companies connect with their customers, and the important ways he sees performance management solutions performing that role. Sanders is a former senior executive at Yahoo and author of the best-selling book, "Love is the Killer App."
"Our mission in life and in business is the same: to participate in the end of suffering," said Sanders in his interview with BI Radio. "When I think of a company like Cognos, you eliminate various forms of suffering related to running a business. You eliminate disconnection between data and wisdom. You eliminate a lot of the aches and pains that the average business person has to deal with and that is a tremendous value proposition."
The show's second segment explores the ways in which Swedish insurance leader Folksam Insurance Group stresses the importance of passion in Finance and IT teams in breaking down barriers to build a performance management system. In May, Cognos awarded Folksam Insurance group its Executive Excellence Award
In the show's third segment, Cognos product managers discuss the important security features of Cognos 8 Go! Mobile, the company's latest "killer app" that delivers performance management reports and analyses directly to BlackBerry® devices.
Good decisions are the building blocks of great business performance. The performance management framework from Cognos integrates software, services, best-practices, and partners. The result - a common understanding and accountable actions based on answers to your performance management questions:
How are we doing? Measuring and monitoring performance with scorecards and dashboards tracks your key metrics.
Why: Reporting and analysis let you see data, gain context, understand trends, and spot anomalies.
What should we be doing: Planning, budgets, and forecasts let you set and share a reliable view of the future.
Getting answers and acting on them means integrating reporting and analysis, planning, and measuring and monitoring--across your organization. This integrated approach is the Cognos performance management framework.
By integrating information, technology, and people, your decision-makers can become performance managers. Performance managers look at metrics, plans, and reports in their functional area to make the best possible decisions.
They also use this same approach to connect with others. For example, if Marketing decisions improve demand, then Sales and Operations needs to know to ensure the supply is ready.
In this way, your good decisions cause other good decisions. The end result is better alignment, accountability, and performance.
BI Radio is a half-hour podcast exploring trends, ideas, and developments in business Intelligence and performance management. Previous episodes include:

Tales from the Trenches: Cognos customers discuss lessons learned on the journey to performance management.
Performance management: in theory, in practice, and in place of business as usual: features an interview with David Axson, author of Best Practices in Planning and Management Reporting.
Each week, BI Radio attracts an average of 4,300 new subscribers. Learn more at http://www.radiocognos.com
###