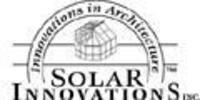 Period specific greenhouse designs and decorative accessories provide a quaint look into the past while incorporating the conveniences of today.
Myerstown, PA (PRWEB) September 12, 2007
Solar Innovations, a custom manufacturer of residential and commercial greenhouses, conservatories, sunrooms, folding glass walls and more, is proud to announce the completion of its third historic greenhouse design project.
Three hallmark projects have been completed since the release of the restoration and historic greenhouse product line.
Most recently, Solar Innovations completed the Franklin & Marshall College greenhouse, in Lancaster, Pennsylvania. This grand structure was twenty-three feet wide, eighty-five feet long, and has a ridge height of twenty-one feet. The custom engineered Mansard Style roof, popular in the Victorian Age, contributed to the greenhouse's historical feel.
Solar Innovations' restoration bar design, weeping system, incorporated in the project, is unique. When compared to the alternatives, Solar Innovations system is capable of spanning a great distance without numerous center supports as required by competitors' systems. This system, with integrated aluminum portals, is self-supporting over distances and maintains the aesthetic appeal without interference.
This greenhouse structure incorporated many of the greenhouse accessories offered by Solar Innovations: environmental control system, fogging system, misting systems, grow lights, standard lighting, rolling benches, stationary benches and tiered benches.
Yale University of Connecticut also repaired one of their older campus greenhouses with Solar Innovations' historic greenhouse designs. Eighty-four feet long, thirty-four feet wide, with an eighteen foot ridge height, this free standing, double pitch masterpiece incorporated a gable end and partition walls.
An indescribable transformation, the Blithewold project, Rhode Island, included restoration of two structures. The larger structure, fifty feet long, twenty-four feet wide, with a fourteen foot ridge height, includes one gable end and a glass partition to maintain several growing environments within the structure.
Solar Innovations specializes in creating greenhouses with a historically accurate appearance that can be combined with modern innovation to create an exquisite structure. These designs provide a better seal between the glass and the aluminum which improves heating and cooling efficiency and stabilization of the internal environment. Incorporating a two tier horizontal purlin into a restoration design offers unsurpassed condensation control. Our restoration bar provides an aluminum frame with historical appeal and integrity.
The ability to combine insulated glazing with superior engineered, thermally broken extrusions sets Solar Innovations' historic designs apart in both appearance and performance.
These designs can be incorporated into the restoration of a current structure or a new construction project. Complete with historically accurate decorative accessories, Solar Innovations has created a unique combination of exceptional features for any greenhouse.
"Period specific greenhouse designs and decorative accessories provide a quaint look into the past while incorporating the conveniences of today." For more information on Solar Innovations' historic greenhouse designs, please contact Solar at 800-618-0669.
###