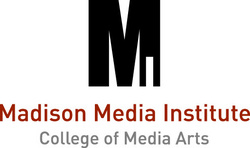 Top 50 Greatest Guitarists of All Time
Madison, WI (PRWEB) September 12, 2007
Madison Media Institute - College of Media Arts located in Madison, will present their Second Annual All Star Guitar Night Benefit Concert at the eclectic Barrymore Theater on Saturday, October 13, 2007 from 8-11pm/CST. Headlining the event will be Monte Montgomery with special guests Willy Porter, Thom Bresh, McKenzies Mill, Tony McManus, and Muriel Anderson, the event founder. This event aims to raise funds that will allow K-12 school music initiatives to provide music education and instruments to children and to continue to grow stronger, more vibrant communities. Proceeds from ticket sales and the silent auction will go to the Boys & Girls Club of Dane County, Wisconsin Foundation for School Music, and the Music for Life Alliance. Sponsored by: Alvarez Guitars, SONY Creative Software, Clear Channel Radio, Full Compass, Broadjam.com, Becker Design, Traver Graphics, and Voigt Music.
Ticket prices are $25 in advance to $27 day of show. Tickets for the event can be purchased through Barrymore Theatre, select local retailers, or from the Barrymore Theater Box Office directly at (608) 241-8864.
Now in its 15th year, All Star Guitar Night concerts feature the world's top guitar players all of whom perform to celebrate the guitar and support the Music for Life Alliance, which supports music education for disadvantaged children.
Featuring Monte Montgomery with special guests Willy Porter, Thom Bresh, McKenzies Mill, Tony McManus, and Muriel Anderson, audiences will be treated to an eclectic mix of styles ranging from acoustic finger style to jazz to electric blues and rock.
Widely respected as one of the country's foremost guitarists, Muriel Anderson is the first woman to have won the National Finger picking Guitar Championship. She is host and originator of the renowned "Muriel Anderson's ALL STAR GUITAR NIGHT®" and founder of the Music for Life Alliance, to support music education in schools and grassroots programs nationwide. Muriel fell in love with the guitar at an early age and learned every style available to her, culminating in classical guitar study at DePaul University. She went on to study with classical virtuoso Christopher Parkening and with Nashville legend Chet Atkins. She has composed music since about age six, and has written music for guitar and strings as well as songs, solo compositions, choral and orchestral works.
Monte Montgomery has taken the acoustic guitar beyond anyone's expectations. With his amazing fretwork, unique combination finger and pick style playing through trailblazing "chordal" thoroughfares often baffles even the most accomplished players. While Monte remains a huge enigma in the guitar universe, his legendary reputation has spread like wildfire since he appeared on Austin City Limits. In 2004 Monte was named on Guitar Player Magazine's list of "Top 50 Greatest Guitarists of All Time" and in 2005 he was featured the Covers of "Frets" and "Acoustic Guitar" magazines. Countless articles have been written about Monte describing him "The Evel Knivel of Guitar", "Six Strings Attached To Dynamite", "The Answer To The Fermi Paradox" and "The Acoustic Shred Master" just to name a few. Monte's fretwork has become the benchmark for acoustic guitar players. "An American Original", there is no doubt Monte Montgomery is destined to become An American Legend.
In 2002, Willy Porter brought seemingly disparate elements together on his eponymous self-titled disc, "Willy Porter." The album combined his fiery acoustic guitar work with career defining songwriting and vocal work -- equal parts rock muscle, and folk-based intimacy. "Willy Porter" showed his growing vocal talents as he sidestepped through various character songs with power and detailed subtlety. In 2003, the solo live album "High Wire Live" would further forge Porters' relationship with his growing audience. It clearly showcased his mastery of the acoustic guitar in his most comfortable environment -- his live show. He continued to stretch over the next couple of years morphing performance art, live audio looping, and improvisational sketch comedy into his solo whistle stops. Each tour date became a unique event, a musical experience much greater than just a review of past, present and future recorded work.
Porters' combined experience at both major and independent record labels ultimately fueled the drive to release a wider variety of music on a more frequent basis, and led Porter to start his own imprint, Weasel Records in December 2005. His latest release, "Available Light" (Ryko Distribution), features Porter at the peak of his powers as a guitarist, singer, songwriter & recording artist. Ian Anderson of Jethro Tull, recently described Porter's musicianship this way: "Willy Porter's music demonstrates admirably that the technical excellence of his guitar-playing will never overwhelm the essence of the song itself. In perfect symbiosis, the disciplines of performance and songwriting combine together to create the unique work for which he is admired by professional peers and audiences alike. Oh -- and a damn fine singer too. Thank goodness he doesn't play the flute." Porter, 41, lives in Milwaukee, WI and is married with two children.
Thom Bresh is a multi-faceted entertainer. A singer, songwriter, recording artist, impressionist, and instrumentalist with an eventful career stemming from the tender age of three. He is the son of legendary Hall of Fame guitar great "Merle Travis", and can recreate that famous "Travis style" with an incredible Bresh twist. When touring, Thom travels with some of his array of guitars including his signature handcrafted "Dualette," (the famous two-sided guitar that he refers to as "My Band"), a custom signature Plummer" attached to a synthesizer creating incredible instrument replications, (such as a horn section, piano, and strings), and his "Unity Special" 18 inch arch top, (a state of the art version of Merle Travis' famous Gibson Super 400 Special). You may also catch the Breshman with one of his signature "Bresh Spirits".
From the small southern town of West End, North Carolina is the founding young trio known as McKenzies Mill. Consisting of brothers Justin and Ryan Harris and their life long friend Tony Barnes, the boys packed their bags in the fall of 2005 and relocated to Nashville, Tennessee. Over a year has passed and the band is built; being joined by three outstanding musicians and performers also with roots in NC. Joe Paris (Drums), Mike "Mike Train" Roberts (Guitars), and Stewart "Angus" Aull (bass) have helped the true sound of Mckenzies Mill come to life by adding slamming rock guitar and a firm backbone for the band. The 2007 tour was recently highlighted by opening for Diamond Rio at Speed Street in Charlotte, NC on May 26, 07. The band has steadily gathered a reputation as a Rowdy Southern Band who always puts on a fierce performance for the crowd. By blending their influences of traditional/modern country and southern rock, McKenzies Mill creates a sound unlike any band before them. Combining down home subject matter and a natural story telling ability their lyrics take the audience on journeys from the campfire to the barstool, down dirt roads and blacktops, slinging gravel and finding plenty of trouble along the way.
Tony McManus has come to be recognized throughout the world as the leading guitarist in Celtic Music. From early childhood his twin obsessions of traditional music and acoustic guitar have worked together to produce a startlingly original approach to this ancient art. In Tony's hands the complex ornamentation normally associated with fiddles and pipes are accurately transferred to guitar in a way that preserves the integrity and emotional impact of the music.
Madison Media Institute is the leading college for training in digital media design and production, video and motion graphics, and recording. MMI is a school with a unique vibe. As a student at Madison Media Institute you are part of a community of artistic, imaginative and tech savvy people who are passionate about new media arts and who aren't interested in following the crowd--or having a run-of-the-mill career.
Boys & Girls Club Mission - To inspire and enable all young people, especially those from disadvantaged circumstances, to realize their full potential as productive, responsible and caring citizens.
The Wisconsin Foundation for School Music believes all students should have equal opportunity to experience everything music has to offer. The Foundation was established to meet a growing need for financial support of school music programs and the students who take the initiative to participate. Thousands of students take the level of their commitment to music a step further through participation in Wisconsin School Music Association programs.
Music for Life Alliance seeks to unite individuals and organizations actively supporting music education for children who may not otherwise be able to experience the educational, psychological, and social benefits of making music; and to create and maintain a national database that enables the sharing of information, combining of resources, and speaking in a common and more effective voice.
Proceeds from the All Star Guitar Night have allowed community Initiatives to continue to provide instruments and music education to disadvantaged children and music programs.
To arrange an interview with any of the artists performing at the event please contact Brad or Alison of True Fire Productions at (727)-898-8866.
###