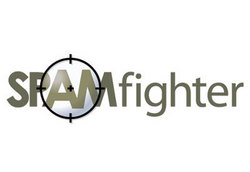 We are deeply saddened that this has happened. VIRUSfighter is a trustworthy program, and users should be confident using the real VIRUSfighter, which can be downloaded and purchased from our secure website, not from a pop-up
Boca Raton, Fl. (PRWEB) September 11, 2007
Several internet users received a surprise when a notification popped up suddenly on their screen saying a virus had been found. In order to quarantine this virus, they must pay. This malware, named Malware.AMCC, claims to be VIRUSfighter, and uses graphics stolen from VIRUSfighters website. However there is nothing else about this malware that is like the award winning anti-virus program VIRUSfighter.
VIRUSfighter was not hacked, and no confidential information, such as coding or data originating from VIRUSfighter has been stolen. The graphics and text were copied from the VIRUSfighter website, and are now being used in order to scam users into giving over credit card information to stop a virus that does not exist.
"We are deeply saddened that this has happened. VIRUSfighter is a trustworthy program, and users should be confident using the real VIRUSfighter, which can be downloaded and purchased from our secure website, not from a pop-up," commented Martin Thorborg, co-owner and co-founder of SPAMfighter.
The program has no similarities to VIRUSfighter, other than the graphics. If users are interested in using the real anti-virus program VIRUSfighter, they may download it from the website, and never from an unsolicited pop-up.
If a computer user should receive a pop-up warning of a virus, and asking for immediate payment to VIRUSfighter in order to remove it, please do not pay, and instead report this to the police. People who want to purchase the actual program, VIRUSfighter, should only do so via the secure VIRUSfighter website here: http://www.spamfighter.com/virusfighter VIRUSfighter will never ask for payment via a pop-up window.
If a user has received and already paid for this spyware, it is important they contact their bank, and local police as soon as possible. Please visit the VIRUSfighter website for continuous updated status information.
About SPAMfighter
SPAMfighter is Europe's leading spam filter developer. The Danish company is owned by the founders of Jubii.dk, Henrik Sørensen and Martin Thorborg, together with two programmers, Daniel Hjortholt and Martin Dyring. SPAMfighter employs 35 people and is based in Copenhagen.
SPAMFighter North America is based in Boca Raton, Florida and is headed by Alix Aranza.
SPAMfighter is debt-free and is 100 per cent financed by income from the sale of the SPAMfighter client. Each day, SPAMfighter removes around 12 million spam messages from 14 million tested emails received by over 3.7 million users in 216 countries/regions.
SPAMfighter draws its power from the fact that over 3.7 million users report spam as they receive it, with a single click. Once several users have reported the same spam message, it is automatically filtered for all other users. The result is that approximately 90 percent of all spam is filtered out before it reaches any given user. Get more information about SPAMfighter here: http://www.spamfighter.com
For more information, contact Martin Thorborg, SPAMfighter ApS, Nattergalevej 6, DK-2400 Copenhagen NV, Denmark. Phone: +45 7022 1551 Fax (Europe): +45 3323 0376 or Alix Aranza Phone (USA) +1 (561) 962-4166 Fax (USA) +1 (561) 962-4266
###