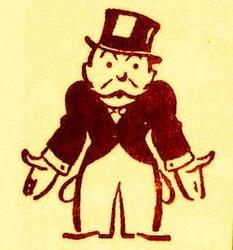 Traditional lenders aren't as interested now in lending to bad credit borrowers because they've had a harder time repaying. This whole sub prime mess has pushed big banks away from helping these borrowers
Las Vegas, NV (PRWEB) September 13, 2007
Borrowers who are being turned away from conventional mortgage lenders are now turning to private equity investors, where companies & individuals offer last stop mortgage options. In our current sub prime mortgage meltdown, banks are turning away borrowers with poor credit and industry insiders expect these borrowers to continue in record numbers to utilize hard money lenders to tap into their homes equity.
The term 'hard money' is actually a misnomer; most hard money loans are actually quite easy to qualify for. Most lender guidelines are quite simple, if there is substantial equity then they will make the loan simply based on the fact that they can fire sale the property to recover their investment if the borrower does not pay.
Private equity lenders typically start at an interest rate of 12 percent and they make loans only when the borrower has at least 30 percent equity in the house. Borrowers in these positions may have large equity positions from, an inheritance, years of accumulated mortgage payments or a former homes sale. Most hard money borrowers have a scenario outside of the typical lending box, a low FICO (credit score) or they need the money faster than a typical bank can provide it.
Hard money lenders often require higher interest rates and lower equity percentages depending on how much of a credit risk the loan appears to be. Hard money underwriting decisions are usually made in regards to the property alone and the borrower is assumed to walk away from the property. This allows lenders to mitigate bad loans by being well positioned should the borrower actually default.
"Traditional lenders aren't as interested now in lending to bad credit borrowers because they've had a harder time repaying. This whole sub prime mess has pushed big banks away from helping these borrowers," said Donald Fouts, Business Development Manager of Luxury Mortgage Group, a direct lender that helps investors lend money in the private mortgage market, among other things including super jumbo mortgages. "These people will have to utilize private equity lenders, where the standards are significantly more flexible."
Finding hard money lenders can be difficult, since they are typically small operations that lend cash for homes within a limited geographical range. Among other things, this helps them more fully understand the risks, and resale potential, of the homes. Many mortgage brokers refer clients to these local hard money lenders when conventional financing fails.
Some select lenders have expanded the availability of these loans to internet savvy borrowers. One such company, LvHardMoney.com, has created an online website that offers an online hard money decision. The property value is gathered by tapping into the Realtor's MLS system and then divided by the borrower's mortgage debt. This allows the website to automatically ascertain the properties loan to value ratio and then the data is run through a series of final tests. Their proprietary technology allows potential borrowers to quickly input their information and then reach a fully automated online hard money loan decision. No other lender has yet to invest in the technology to offer a competing service.
"As conventional lenders continue to fail, the private equity lenders are the ones stepping up to pickup the mortgage slack," said Jason Fox, a Nevada mortgage lender for high rise condos and condotel mortgages, "These are troubling times for borrowers with a sub prime ARM loan that has adjusted. Previously qualified borrowers must act quickly to save their homes if they have fallen behind in payments. Utilizing hard money loans is definitely on the table for many of these borrowers."
For borrowers turned away by banks, a hard money loan can provide them with the money they need. With simple underwriting criteria, they offer some borrowers a fast solution. As the sub prime market continues to deflate, borrowers are utilizing these loans in record numbers to quickly cash out their homes equity. It's not a cure all, but it certainly helps.
-To publish or reprint this article call 702-290-8700
###