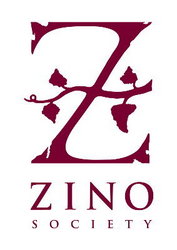 END//outdoor really caught the attention of investors. Here is a company that is right for the times. It is passionate, creative and committed to making outdoor gear using environmentally neutral design
Seattle (PRWEB) September 14, 2007
Two Pacific Northwest early stage companies secured $150,000 in investments by the ZINO Society, the premier membership organization specializing in connecting accredited investors with entrepreneurs.
Of the many companies that applied to present at the ZINO Zillionaire Investment Forum (ZZIF), 28 companies were selected to progress from the screening round and were actively coached by members of the ZINO Society Coaching Board.
"END//outdoor really caught the attention of investors. Here is a company that is right for the times. It is passionate, creative and committed to making outdoor gear using environmentally neutral design," said Cathi Hatch, CEO and founder, ZINO Society. "Not only did the ZZIF Fund Investors choose END//outdoor as the best Non-Technology Investment ($50,000) they were also awarded the $50,000 Best Overall Investment for a total of $100,000."
At ZZIF, each company had five minutes to present its business and investment opportunity to nearly 250 people. After all 28 companies had presented, the ZZIF Fund Investors selected three finalists from the technology deals and three from the non-technology deals presented. Each finalist was invited to present an additional ten minutes to offer more details about the business and investment opportunity.
The final three ZZIF technology companies included:

Carbon Nanoprobes - Carbon Nanoprobes is an emerging nanotech solutions provider that enables the acceleration of Research and Development in several multi-billion dollar industries.
CleverSet - CleverSet's technology enables true personalization for eCommerce companies that impacts revenue, conversion rates, brand equity and strengthens customer loyalty.
Healionics- Healionics is a biomaterials company which partners with medical device manufacturers to enhance the biocompatibility and performance of current and next generation devices.
The final three ZZIF non-technology companies included:

Braincandy - Braincandy produces award winning children's entertainment and educational DVDs and CDs with a focus on providing a fun, experiential learning experience.
END//outdoor - END//outdoor was born out of idea that a better design is the next step in making greener gear for the outdoor athlete. Their first products are "green" athletic shoes designed by a world-famous athletic shoe designer that will be available in stores in the spring.
Full Tank Foods - Full Tank Foods, Inc seeks to fuel an active and healthy lifestyle for young children by producing frozen foods that increase the amount of vegetables that children consume and reducing the amount of fat and carbohydrates.
In addition to the 2007 ZZIF $150,000 Family of Funds, two non-monetary awards were given, voted on by the attendees:

ZINO Zenith Award for Best Investment Opportunity- CleverSet, Todd Humphrey
ZINO Zenith Award for Best Presenter- Sam Reich-Dagnen, Braincandy
About ZINO
ZINO Society is a membership organization specializing in connecting accredited investors with entrepreneur. ZINO Society has over 225 members in western Washington ZINO Society has helped raise in excess of $7.6 million for early-stage businesses, and connected over 60 different early-stage companies to its pool of accredited investors. For more information please visit: http://www.zinosociety.com
# # #