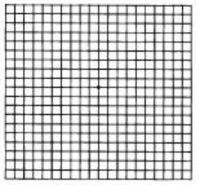 Hicksville and Hauppauge, New York (PRWEB) September 17, 2007
Joanna J. Oda, M.D. has joined the Retina Group of New York which was founded by James M. Maisel, M.D. and has been providing tertiary retinal care on Long Island for over 20 years. After graduating from high school in her hometown of Honolulu, Hawaii, Dr. Oda attended Northwestern University in the Honors Program in Medical Education. She then earned her medical degree at the Washington University in St. Louis, where she first became interested in vitreoretinal surgery while pursuing research in the area of retinal pigment epithelium transplants. She completed her ophthalmology residency training at the prestigious Doheny Eye Institute at the University of Southern California. Dr. Oda finished an additional two years of training in the vitreoretinal surgery fellowship at the world renowned Wilmer Eye Institute of Johns Hopkins Hospital in Baltimore, Maryland. She brings extensive experience with state-of-the-art retinal treatments to the Long Island medical community.
James M. Maisel, M.D., states, "With only about eighty vitreoretinal surgery fellows trained annually, Long Island is fortunate to have somebody with the education and skills of Dr. Oda. During her ophthalmology residency and fellowship training she had the opportunity to work alongside innovators in widely varied areas of the retina field. These included diabetic retinopathy, clinical research network clinical trials, anti VEGF therapeutic applications, intravitreal steroid implants, and retinal chip implants. We anticipate that her expertise will be greatly appreciated along with the high degree of professionalism she brings to the community."
Dr. Oda adds, "I am thrilled to be working in Long Island and joining Dr. James Maisel as a retina specialist with the Retina Group of New York. A patient's quality of life is indivisibly tied to their eyesight. I can't think of many things that are more rewarding than giving a patient the opportunity for improvement in their vision. I hope to provide valuable contributions to patient care, clinical research and the teaching environment that make Long Island one of the top medical communities in the country."
About the Retina Group of New York
The Retina Group of New York has provided tertiary vitreoretinal care to patients in Nassau and Suffolk Counties since 1986 at its offices in Hicksville and Hauppauge. Both locations are fully equipped with in-office laser capabilities, cutting edge diagnostic imaging and integrated electronic records. The practice is limited to medical and surgical retinal problems. These include diabetic retinopathy, macular degeneration, retinal vascular disease, retinal detachments, vitreoretinal interface disorders, surgical complications, uveitis and second opinions. The group holds staff privileges at seven area hospitals and teaching appointments at the New York University School of Medicine, North Shore University Hospital, and Nassau University Medical Center. Appointments and consultations may be made Monday through Friday in the Hicksville office at 516-939-6100 or Hauppauge at 631-273-1818. The physicians are also available for professional and public speaking engagements.
Dr. Maisel, founder of the Retina Group of New York, is a Board Certified ophthalmologist who completed his fellowship in vitreous and retinal surgery at New York Presbyterian Hospital-Cornell Medical Center. He is a corporate Advisory Board member for the Foundation of the American Academy of Ophthalmology (AAO) and the Juvenile Diabetes Foundation Medical Advisory board. He also is a member of the AAO Instrument and Device and Low Vision Committees and has received research grants from the U.S. Public Health Service and the National Institute of Health. Dr. Maisel represented the National Society to Prevent Blindness at the ANSI Z-80 committee where he helped establish many ophthalmic industry standards. He served as an editor of EyeCare Technology Magazine, authored numerous professional journal articles, and lectures nationally on retina, medical informatics and practice management topics. Dr. Maisel is also the chairman of ZyDoc Medical Transcription. In addition, he is a clinical investigator, consultant, educator and advisory board member for Pfizer, Novartis and EyeTech.
For information on the Retina Group of New York visit the Retina Group of New York web site or call 516-939-6100 or 631-273-1818.
Hicksville Office
400 S. Oyster Bay Road
Hicksville, NY 11801
Tel: (516)-939-6100
Fax: (516)-939-2510
Hauppauge Office
1455 Veterans Memorial Highway
Hauppauge, NY 11788
Tel: (631)-273-1818
Fax: ((631)-273-1988
###