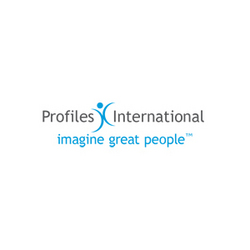 doing it right the first time.
Waco, TX (PRWEB) September 17, 2007
Bud Haney, a 1963 Sam Houston State University graduate, is being honored with the 2007 Hall of Honor Award presented by The College of Business Administration at SHSU. The award is given to alumni who have brought honor and distinction to the college through personal and professional achievement and through significant contributions to the business profession and/or society. Honorees must be graduates of the College of Business Administration.
Haney is the co-founder, president and chief financial officer of Waco-based Profiles International, the world's fastest growing publisher of employment-related assessments, evaluations, surveys and related products.
He is a dynamic role model for all students who have elected to further their education and achieve business success. Haney sets high standards for all business professionals with a personal mission to "doing it right the first time." He is the co-author of 40 Strategies for Winning in Business.
Haney is acknowledged as a successful and talented executive whose accomplishments, contributions and talents have enriched his community and benefited his family and clients. He and his wife, Joan, have three sons and live in Waco.
About Profiles International
Profiles International is the world's leader and innovator in selecting and developing high-performance workforces. Profiles does this through innovative human resource management solutions and a comprehensive suite of employment assessments which help companies worldwide gain a competitive advantage by hiring, retaining and developing great talent. Profiles is the preferred choice of many of the largest companies because of the quality of its products and services, and because they revalidate and update their diverse collection of employment assessments. For more information about Profiles suite of human resource management solutions, visit our website at Profiles International.
###