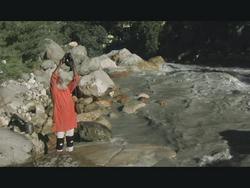 My vision was to pass on the gift of knowledge and attunement that allowed these healers to do their work--to pass it on to those who couldn't make a pilgrimage to a foreign country or who simply didn't have the financial resources to pursue this kind of learning
Pickering, Canada (PRWEB) September 23, 2007
Filmmaker Victor Demko has turned his own decade-long passion for the wisdom of the great teachers and healers into a new online community designed to bring that ancient wisdom of holistic health and alternative medicine to a modern audience living in a hectic world.
Demko, a former student of Robert Wise and Ron Howard at the American Film Institute, is the Founder and Director of The Center for Healing Arts. In 2005, he was working on a film about Swami Sundaranand, a Himalayan yogi, ascetic and naturalist when he began to think seriously about the need to help others experience the wisdom of the great living teachers and healers.
"My vision was to pass on the gift of knowledge and attunement that allowed these healers to do their work--to pass it on to those who couldn't make a pilgrimage to a foreign country or who simply didn't have the financial resources to pursue this kind of learning," Demko said. http://www.TheCenterForHealingArts.com was born out of that vision.
Center members will have an opportunity to share their thoughts on holistic health topics with one another through community discussions and explorations. They will also receive special training via DVDs from a wide range of healers in many disciplines they would not have a chance to see otherwise.
Members will receive six DVDs a year, each of which will feature a personalized, in-depth encounter with different practitioners. The DVDs allow members to explore the many types of alternative medicine used worldwide. Over time, the DVDs will provide a well rounded view of these diverse health techniques. Practitioners representing such traditions as reiki, meditation, qigong, shamanic healing, ayurvedic medicine and other historically rooted wellness pathways will be explored.
"The Center is for anyone involved in the healing process," Demko said. "It's for practitioners, students, caregivers, and those who have an interest in personal wellness. The Center is really a place where people can come together in the comfort of their own homes with family and friends to experience different forms of the healing arts." Demko added that the Center allows people to gather on the Internet in a community forum to share their thoughts and ideas.
The Center for Healing Arts is found at http://www.thecenterforhealingarts.com.
All alternative medicine practitioners are carefully selected for their experience, knowledge, spiritual and heart qualities, and for representing a particular healing tradition. For more information and free sample video clips go to http://www.thecenterforhealingarts.com
###