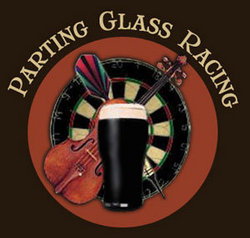 Some industry experts are comparing Distorted Humor's sire power to the likes of Danzig and Mr. Prospector, saying they come in all different shapes, sizes and colors but they all know how to win. We may not have another opportunity like this come along for a very long time
Saratoga Springs, NY (PRWEB) September 18, 2007
Parting Glass Racing, LLC announced it has syndicated for thoroughbred horse racing partnership the 2006 filly by Distorted Humor, the sire of local hero and Kentucky Derby winner Funny Cide, and the mare Adorable Minister. A limited number of units in this partnership, Classic Curves, LLC, are immediately available. Additional information on is available on-line at http://www.partingglassracing.com.
Distorted Humor is the sire of champion and legendary NY-bred Kentucky Derby G1 winner Funny Cide as well as the 2005 Gr1 Whitney winner, Commentator. The filly was born in the same stall in the same barn as Commentator. Her mother, Adorable Minister, is a stakes-producing daughter of Deputy Minister (a perennial Leading broodmare sire of Rags to Riches, the first filly winner of the Belmont Stakes Gr1 in 102 years). The inbreeding of Distorted Humor and Northern dancer, evident in this mating, has produced some of Distorted Humor's best offspring including: Flower Alley ~ Travers Gr1 and Jim Dandy Gr2 (Saratoga), Commentator ~ Whitney Gr1 (Saratoga), Sensibly Chic ~ Vagrancy Gr2 (Belmont), Hysterical Lady, Gaudeamus, Da Stoops, and Upturn.
"Some industry experts are comparing Distorted Humor's sire power to the likes of Danzig and Mr. Prospector, saying they come in all different shapes, sizes and colors but they all know how to win. We may not have another opportunity like this come along for a very long time," noted Tom Gallo, managing member of Parting Glass Racing. For the latest news on Distorted Humor's offspring, see the Bloodhorse.com article published September 12, 2007 at auctions.bloodhorse.com.
Parting Glass Racing was founded by Tom Gallo and Joan Desadora (owner of The Parting Glass Pub) in 2001. With more than 200 members, Parting Glass Racing, LLC is the umbrella organization managing several thoroughbred partnerships and horses. Parting Glass Racing has an office in downtown Saratoga Springs, NY, and holds its monthly meeting at the Parting Glass Pub. The meeting is free and open to the public. The next meeting is scheduled for Thursday, September 27th at 7 p.m.
###