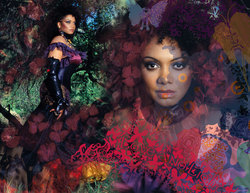 It's been prepared beautifully and will be especially enjoyable for Brig's friends and fans overseas who cannot yet purchase the album in their local stores, like we can in the states at the moment
Los Angeles, CA (PRWEB) September 20, 2007
After the long awaited US release of the album, Love and Light Volume One in early September, Brig Feltus, who is expected to announce upcoming tour details shortly, has a special treat that has been prepared for friends and fans. On the evening of September 24, 2007 friends and fans are cordially invited to attend a virtual listening party held in their honor. The hour long listening party will allow international friends and fans, as well as those located in the states, to screen her album while enjoying commentary that shares the origins of some songs, as well as stories and sentiments shared by Grammy award nominee Chico Bennett, Dream Team members, friends and fans.
"It's been prepared beautifully and will be especially enjoyable for Brig's friends and fans overseas who cannot yet purchase the album in their local stores, like we can in the states at the moment," advises Zjae, a member of Brig's dreamteam.
The listening party is scheduled to air three times at 5, 6, and 7 p.m. Pacific Standard Time, and will include parting gifts in a digital goody bag available to the virtual attendees. More details are available in the News section at brigfeltus.com, where updates are placed on a regular basis.
"I'm so excited to present the album to you through this medium. It is an exciting little field trip through the making of my first musical child. Chico Bennett's commentary makes me smile ear to ear because it was he who plucked me out of oblivion and led me to this passion I have for music making. I've included some nice little insights into the tales I sing about, bringing their intimacy even closer to you. I can't wait for you to partake of this feast of music and commentary. You are for sure going to enjoy this online event," shares Brig Feltus.
Brig Feltus is an indie darling in the Myspace circuit, whose music has been featured as opening theatre entertainment, as well as been optioned for use on The L Word. Though fairly new to the music industry she has earned respect and credibility for organic artistry that pulls the heart strings, having come from the heart initially.
Members of her enormous fan base have dubbed themselves Brigheads, and are comprised of loyal and supportive individuals from many walks of life. She is signed to the Captive Libertine Recordings label. Her debut album Love and Light Volume One is now available online and in retail stores nationwide.
Contact:
Daz or Natasha
pr@brigfeltus.com
Contact Information
Captive Libertine Records, LLC
Daz Wilson or Natasha
800-213-4341
pr@brigfeltus.com
brigfeltus.com
# # #