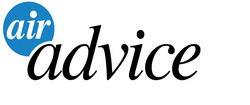 The new BuildingAdvice technologies and programs set to launch shortly will put users head and shoulders ahead of their competition
Portland, OR (PRWEB) September 20, 2007
AirAdvice, Inc., has appointed recognized industry experts Isaac Simpson and Gary Frayn to head the company's two new business divisions, HomeAdvice™ and BuildingAdvice™.
AirAdvice developed the two new divisions in response to both a recognized need for focused, innovative building performance assessment solutions and to meet the challenges faced by the commercial HVAC industry and facilities management professionals.
"Eighteen months ago we launched the first version of our commercial building performance diagnostic tools. Our time in the field has helped us to recognize the differing needs of commercial contractors, building owners, and facilities managers, and the residential HVAC contractors we have traditionally served," says Jim Crowder, AirAdvice CEO. "The organization we are announcing today positions us to deliver systems and programs that better address the specific requirements unique to residential and commercial HVAC and building performance professionals. We're fortunate to already have two very capable leaders within our company that can immediately begin to implement strategies to help all of our customers grow their businesses and enable more comfortable, energy-efficient and healthy indoor environments."
Isaac Simpson, vice president of contractor services, heads the HomeAdvice division. With over 10 years of air quality and environmental sciences experience in government, research and business settings as well as in the HVAC industry, Simpson brings a broad depth of residential HVAC know-how to his work out in the field with contractors, distributors, and manufacturers. He is a frequently-booked speaker and trainer as well as a CIE (Certified Indoor Environmentalist) and a NATE (North American Technician Excellence) proctor.
"The HomeAdvice focus is on delivering more of what our contractors told us they wanted," says Simpson. "More diagnostics, more information for their customers on energy and system performance. HomeAdvice is about helping contractors serve their customers. We've got some exciting new technology and program updates set to launch this fall -- it's a whole new level of home diagnostics, developed as a direct result of contractor input and initiative."
Gary Frayn, AirAdvice vice president of commercial development, leads the BuildingAdvice division. Frayn's years of building technology management and development expertise as well as a background in mechanical engineering and technical sales put him in a unique position to meet and anticipate the needs of contractors, facility managers, building owners, and other building performance professionals. His track record includes leading multiple national sales teams and driving record levels of revenue growth in the building technologies industry.
"The new BuildingAdvice technologies and programs set to launch shortly will put users head and shoulders ahead of their competition," says Frayn. "One of the great advantages of the BuildingAdvice system is that it is so powerful and comprehensive, yet incredibly easy to use. Our goal is to make it easy for contractors and building performance professionals to identify, assess and resolve today's top building performance concerns: comfort complaints, high energy costs, sustainability issues and more."
For More About HomeAdvice™ and BuildingAdvice™
Learn more about HomeAdvice and BuildingAdvice technology and programs at http://www.airadvice.com. In addition, AirAdvice preview soon-to-launch HomeAdvice and BuildingAdvice products and services at these fall 2007 events:

About AirAdvice, Inc.
AirAdvice, Inc., headquartered in Portland, Oregon, was founded in 1999 to help people improve their quality of life by taking charge of their indoor environment.
AirAdvice develops innovative technologies to monitor and analyze building performance and indoor environment factors that impact occupant comfort, health, and safety as well as system and building efficiency. The HomeAdvice™ and BuildingAdvice™ systems enable contractors, facility managers, and building owners to identify opportunities to reduce energy costs, improve the operational efficiency of heating, ventilation and air conditioning (HVAC) systems, and solve indoor environmental quality issues.
More than 1,500 contractors and 30 distribution companies across North America use the HomeAdvice™ and BuildingAdvice™ systems. For more information, contact AirAdvice at http://www.airadvice.com.
# # #