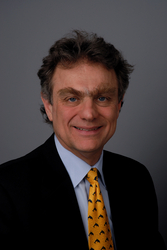 A less costly alternative is to take the full pension benefits and buy life insurance to guarantee that his or her spouse has enough income after the retiree dies
Milford, MA (PRWEB) September 24, 2007
Life insurance should be called "death insurance" since it pays the beneficiaries when the policyholder dies.
"However, life insurance can be used to increase and protect your retirement income -- while you are living," says, Paul J. Mauro, CLU, ChFC, founder of Legacy Financial Advisors in Milford, MA (http://www.lfsadvisors.com).
"For a young family with a big mortgage and children's education expenses looming, term life insurance is the least expensive and simplest way to protect ones family if the breadwinner dies. Older Americans -- age 50-plus -- who are planning retirement or are retired can use life insurance to increase income while they are still alive," explains Mauro, a 30-year wealth management veteran.
Here are Paul J. Mauro's top 10 ways life insurance can both increase income and protect retirement security:
1. Leverage -- borrowing to invest in ones own business or opportunities to produce additional income is okay at any age -- especially if the proceeds from the loan are covered by life insurance to protect family security.
2. Tax-free income is the holy grail of the affluent. For those who have maxed out their traditional pension plan contributions, a life insurance policy can increase tax-deferred savings -- as long as it meets IRS qualifications.
3. Long term care -- Do not pay for both life- and long-term care insurance. Cut the cost in half by using modern life insurance policies that pay out whether one dies or enters a nursing home.
4. Traditional pension plan -- Those with a traditional or defined-benefit pension plan have to make a choice at retirement -- take full-benefits for their lifetime or cut benefits so that payments will continue to their spouse after they die. "A less costly alternative is to take the full pension benefits and buy life insurance to guarantee that his or her spouse has enough income after the retiree dies," says Mauro.
5. 401(k) plans and personal savings have become a primary source of retirement income. Most studies show that to guarantee lifetime income, only 4% per-year can be withdrawn from the fund. However, life insurance products such as immediate annuities can both increase and guarantee lifetime payouts according to Yale economist Roger Ibbotson, Ph.D. in the August 2006 issue of Investment Advisor.
6. Those who bought "Whole Life" or "Universal Life" insurance policies a decade ago, may borrow from the cash build-up at favorable rates. "Often, there is no requirement to pay back the loan until death. Life insurance loans are tax-free, while canceling the policy and taking out cash can result in a tax on the proceeds." according to Mauro.
7. Business-owners -- IRS tax rules allow business owners to save substantially more money in a Defined Benefit pension plan on a tax-deferred basis if life insurance is included in the plan. The tax-deferred amount can be can be substantial --- some $50,000 per year.
8. Annuities -- those who have a life annuity may be tempted to take the maximum payout from the account but these payments stop at death. Insurance products called "reversionary annuities" provide income for life plus a death benefit. Annuities can be purchased with funds from IRAs and other retirement savings.
9. "Couples of modest means who do without so that they can leave a home or money to their children need to rethink this strategy. Instead of scrimping, purchase a joint, or second-to-die, life insurance policy. The insurance proceeds provide for a generous inheritance and leave the couple with more money to spend on themselves and no worries over spending their kids inheritance"
10. Reverse mortgages get a lot of press, but homeowners fear the fees and interest build up. "Buy a life insurance policy to cover the amount of the reverse mortgage plus accumulated interest for several years. This gives the heirs the option of paying off the loan to keep the home, or simply keeping the proceeds from the life insurance policy and letting the bank dispose of the home."
"Everyone's situation is different. Consumers should seek advice from their own qualified financial adviser before adopting any of these insurance strategies," concludes Mauro. Those qualified to advise on these matters include life insurance professionals who hold either the CLU designation or the LUTCF Designation. These individuals have completed eight postgraduate level courses on sophisticated uses of life insurance.
This information is not a suggestion or an offer to sell or buy any security. Life insurance companies vary, and benefits are based upon the claims-paying ability of the insurance carrier. Legacy Financial Advisors does not give tax or legal advice. Meet with your own CPA or lawyer.
The examples discussed above are hypothetical and for illustration purposes only. Tax laws are subject to change and individual situations vary.
Securities and advisory services offered through SII Investments, Inc., member NASD SIPC and a Registered Investment Advisor. Legacy Financial Advisors and SII Investments, Inc. are separate and unrelated companies
###