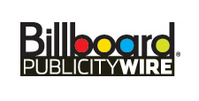 Billboard Publicity Wire offers the entertainment industry a highly effective yet affordable way to gain immediate exposure
New York, NY and Lanham, MD (PRWEB) September 24, 2007
Billboard, the premier source of music, video and digital entertainment news, charts, reviews and analysis, and Vocus, Inc., (NASDAQ: VOCS) a leading provider of on-demand software for public relations management, today announced a new premium service level for the Billboard Publicity Wire, a major entertainment and music promotion news release service. The new "Media Visibility" package will offer Billboard Publicity Wire customers the ability to increase their exposure with top media outlets using a multimedia news release featuring video and audio content.
"Billboard has been one of the most respected brands in the music industry for more than 113 years," said John Kilcullen, Senior Vice President for Nielsen Business Media's Music & Literary Group. "We are pleased to offer a service that allows our customers to deliver their latest news and information via a source that journalists and consumers know and trust. Using Vocus technology, this new premium service level will enhance the value of the Billboard Publicity Wire, enabling our customers to promote their artists, brands and products in a cutting-edge way."
"Billboard Publicity Wire offers the entertainment industry a highly effective yet affordable way to gain immediate exposure," said Bill Wagner, chief marketing officer of Vocus, Inc. "Offering embedded video and audio capability as well as additional media exposure, the Media Visibility package is ideally suited to help bring the entertainment industry's releases to life."
Releases sent through the Media Visibility package include:

Inclusion in Billboard Publicity Wire Newsletter - Releases will be added into Billboard Publicity Wire's email digest reaching more than 10,000 journalists and media outlets covering music, entertainment and digital media.
Distribution to top Newspapers - Through the Associated Press AP Datafeatures service Billboard Publicity Wire will reach directly to each of the AP network's highest circulation newspapers in the top 100 DMAs (Designated Market Area) as well as USA Today.
Embedded Video Content - Billboard Publicity Wire allows users to embed video from popular video-sharing sites, including YouTube, Google Video and Yahoo! Video, directly within their search-engine optimized press releases.
"When we absolutely need to create buzz for our music programming, we use Billboard Publicity Wire - it allows us to hit both the top journalists as well as millions of fans," said a spokesperson for Music Choice. "Not only are we able to tell them the story in writing but we can also show them video and provide them with audio samples."
Billboard Publicity Wire is a leading entertainment and music news release service, delivering breaking news to millions of consumers and journalists through a vast online network. In addition to placement on leading news sites and search engines, releases are also syndicated through more than 20,000 RSS feeds that get re-published on thousands of additional web sites, collectively reaching millions of consumers and journalists daily.
About Billboard
Now in its 113th year, Billboard is the world's premier weekly music publication and a diverse digital, events and brand, content and data licensing platform. Billboard publishes the most trusted charts and offers unrivaled reporting about the latest music, video, gaming, media, digital and mobile entertainment issues and trends. Billboard is the flagship property for the Billboard Information Group, which also consists of Billboard.biz, Billboard.com, Billboard Chart Alert, Billboard Information Network (BIN), Billboard Directories, Billboard Books, Billboard Licensing & Events and Radio & Records. Billboard's many strategic alliances include Microsoft, Reuters, Sirius Satellite Radio, Telemundo, Univision Radio, ABC Radio Networks, Azteca America and Billboard sister companies Nielsen SoundScan and Nielsen Broadcast Data Systems. These alliances leverage Billboard's proprietary data, charts and information resources to develop broadcast entertainment, digital and mobile platforms and contextual commerce applications that expand Billboard's franchise and consumer reach.
Billboard is published Nielsen Business Media, a part of The Nielsen Company, a global information and media company.
About Vocus, Inc.
Vocus, Inc. (NASDAQ: VOCS) is a leading provider of on-demand software for public relations management. Our web-based software suite helps organizations of all sizes to fundamentally change the way they communicate with both the media and the public, optimizing their public relations and increasing their ability to measure its impact. Our on-demand software addresses the critical functions of public relations including media relations, news distribution and news monitoring. We deliver our solutions over the Internet using a secure, scalable application and system architecture, which allows our customers to eliminate expensive up-front hardware and software costs and to quickly deploy and adopt our on-demand software. Vocus is used by more than 2,000 organizations worldwide and is available in five languages. Vocus is based in Lanham, MD with offices in North America, Europe, and Asia. For more information please visit http://www.vocus.com or call 800.345.5572.
###
This release contains "forward-looking" statements that are made pursuant to the Safe Harbor provisions of the Private Securities Litigation Reform Act of 1995. Statements that are predictive in nature, that depend upon or refer to future events or conditions, or that include words such as "may," "will," "expects," "projects," "anticipates," "estimates," "believes," "intends," "plans," "should," "seeks," and similar expressions. Forward-looking statements involve known and unknown risks and uncertainties that may cause actual future results to differ materially from those projected or contemplated in the forward-looking statements. Forward-looking statements may be significantly impacted by certain risks and uncertainties described in Vocus' filings with the Securities and Exchange Commission.