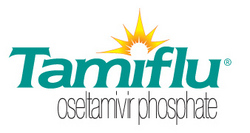 People often confuse Tamiflu with vaccines, but it is a prescription medication taken orally, as a capsule or liquid, and is an important adjunct to vaccine in fighting flu
Nutley, NJ (PRWEB) September 24, 2007
Roche announced today that ample supplies of its prescription antiviral medication Tamiflu® (oseltamivir phosphate) will be widely available this flu season in pharmacies nationwide. Tamiflu is indicated for the treatment and prevention of influenza in adults and children one year and older and has been prescribed to more than 50 million influenza patients worldwide. Available in a capsule and liquid suspension form, Tamiflu is the only oral antiviral medication recommended by the Centers for Disease Control and Prevention (CDC) for influenza treatment and prevention during the 2007-2008 flu season.
"People often confuse Tamiflu with vaccines, but it is a prescription medication taken orally, as a capsule or liquid, and is an important adjunct to vaccine in fighting flu," said Dominick Iacuzio, Ph.D, medical director at Roche. "Unlike the influenza vaccine, which is reformulated each year to work against three specific strains of the virus, Tamiflu is designed to be active against all clinically relevant influenza virus strains."
"Because Tamiflu prevents the influenza virus from spreading inside the body, it has to be given within the first 48 hours of flu symptoms in order to be effective. This means that people need to call the doctor quickly for Tamiflu treatment, as soon as flu symptoms arise."
Although vaccine is the first line of defense against the flu, antivirals like Tamiflu are available to treat the flu and reduce the duration of symptoms. According to the CDC, "your doctor may recommend use of an antiviral medication to help treat the flu. These are prescription medications, and a doctor should be consulted before the drugs are used. Antiviral treatment lasts for five days and must be started within two days of illness. Therefore, if you get flu-like symptoms, seek medical care early."
Additionally, antiviral medications such as Tamiflu can be given prophylactically to people who have been exposed to influenza to help contain the spread in certain settings, such as family members passing the virus to one another in a household. Preventive doses of Tamiflu following exposure to the flu virus can also be considered for controlling outbreaks in closed or semi-closed settings, such as nursing homes or dormitories. Clinical trials indicate that Tamiflu is up to 92 percent effective in preventing flu in adults - and 82 percent effective in preventing flu in children - when taken within 48 hours of exposure to the virus.
The CDC also states that people who cannot receive an influenza vaccine due to an allergy to eggs consider antiviral medication to prevent the flu.
How Tamiflu Works
Tamiflu belongs to a class of antiviral medicines called neuraminidase inhibitors (NAI), which help prevent the flu virus from spreading inside the body. Virtually all common flu viruses have the neuraminidase enzyme protein on their surface, which enables them to migrate from cell to cell, replicating and spreading throughout the body. Inhibiting the neuraminidase activity is believed to interfere with this process, possibly causing the viruses to become trapped and die out. Tamiflu is given orally and is systemically absorbed, meaning that it can reach all key sites in the body where the virus multiplies.
In addition to the 75 mg capsule currently-available, 30 mg and 45 mg capsules will be available in pharmacies nationwide during the 2007-2008 flu season.
Influenza is a serious illness that affects up to 40 million Americans every year, causing disruption to their daily lives, and leading to 200,000 hospitalizations and 36,000 deaths annually. Some people, such as the elderly population, young children, and people with certain chronic health conditions, are at high risk for serious flu complications.
Tamiflu, co-developed by Gilead Sciences, Inc., based in Foster City, CA, is a systemic treatment for the most common strains of influenza (types A and B). Tamiflu is indicated for the treatment of uncomplicated influenza caused by viruses types A and B in patients one year and older who have had flu symptoms for no more than two days. Tamiflu is also indicated for the prevention of influenza in patients one year and older. Tamiflu is not a substitute for annual early vaccination as recommended by the CDC.
Tamiflu has not been shown to be effective against any illness other than that caused by influenza types A and B. Efficacy of treatment in patients with chronic cardiac and/or respiratory disease has not been established. No difference in the incidence of complications was seen between the treatment and placebo groups in this population. No information is available regarding treatment of influenza in patients at imminent risk of requiring hospitalization. Efficacy of Tamiflu has not been established in immunocompromised patients.
Safety and efficacy of repeated treatment or prophylaxis courses have not been studied. In post-marketing experience, rare cases of anaphylaxis and serious skin reactions, including toxic epidermal necrolysis, Stevens-Johnson syndrome and erythema multiforme, have been reported.
There have been postmarketing reports (mostly from Japan) of self-injury and delirium with the use of Tamiflu in patients with influenza. The reports were primarily among children. The relative contribution of the drug to these events is not known. Patients with influenza should be closely monitored for signs of abnormal behavior throughout the treatment period.
In treatment studies in adult patients, the most frequently reported adverse events (incidence greater than 1%) were nausea and vomiting. Other events reported numerically more frequently in patients taking Tamiflu compared with placebo were bronchitis, insomnia and vertigo. In treatment studies in patients one to 12 years old, the most frequently reported adverse event (incidence greater than 1%) was vomiting (15%).
Other events reported more frequently in patients taking Tamiflu compared with placebo included abdominal pain (5% vs. 4%), nosebleed (3% vs. 3%), ear disorder (2% vs. 1%) and pink eye (1% vs. less than 1%).
In prophylaxis studies in adult patients, adverse events were similar to those seen in the
treatment studies. Events reported more frequently in patients taking Tamiflu compared with placebo (incidence greater than 1%) were nausea (7% vs. 3%), vomiting (2% vs. 1%), diarrhea (3% vs. 2%), abdominal pain (2% vs. 1%), dizziness (1% vs. 1%), headache (18% vs. 18%) and insomnia (1% vs. 1%). In a household prophylaxis trial that included patients one to 12 years old, adverse events were similar to those observed in pediatric treatment studies, with GI events being the most common.
The concurrent use of Tamiflu and live attenuated influenza vaccine (LAIV) intranasal has not been evaluated. However, due to the possibility for interference between these products, LAIV should not be given within two weeks before or 48 hours after taking Tamiflu, unless it is deemed appropriate by your doctor. Trivalent inactivated influenza vaccine can be administered at any time relative to use of Tamiflu.
Tamiflu is available for the treatment of influenza in more than 80 countries worldwide.
Hoffmann-La Roche Inc. (Roche), based in Nutley, N.J., is the U.S. pharmaceuticals headquarters of the Roche Group, one of the world's leading research-oriented healthcare groups with core businesses in pharmaceuticals and diagnostics. For more than 100 years in the U.S., Roche has been committed to developing innovative products and services that address prevention, diagnosis and treatment of diseases, thus enhancing people's health and quality of life.
For additional information about the U.S. pharmaceuticals business, visit our websites: http://www.rocheusa.com or http://www.roche.us.
All trademarks used or mentioned in this release are protected by law.
Footnotes:
1. http://www.cdc.gov/mmwr/preview/mmwrhtml/rr5606a1.htm
2. http://www.cdc.gov/flu/symptoms.htm
3. http://www.cdc.gov/flu/keyfacts.htm
###