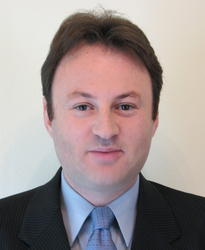 O.J. Simpson is the best known example of a well-implemented asset protection strategy.
Los Angeles, CA (PRWEB) September 24, 2007
Asset protection law firm of Boldra, Klueger & Stein, LLP announces the development of a new asset protection strategy. The strategy utilizes traditional equity strip techniques and modern asset protection theory to shield the equity in a debtor's home or other real estate when the debtor is facing a determined creditor, like a large bank. This new strategy has now been tested by the firm in over 20 cases, and has successfully thwarted the efforts of several large banks to pursue the firm's clients on personal guarantees.
With proper advanced planning, any debtor can make his assets unreachable by claims of creditors. Modern asset protection strategies allow debtors to protect their assets very efficiently and securely.
Many investors, business owners and professionals utilize asset protection structures to place their assets beyond the reach of creditors. Boldra, Klueger & Stein, LLP notes that in the period of August-September 2007 the firm represented over two dozen mortgage banks and real estate developers whose businesses have faced a downturn. Most of the individuals who owned these businesses signed personal guarantees and could have lost all their assets to the lenders. The firm implemented various asset protection strategies, including its new equity strip technique, to force the lenders to settle in every single case.
Utilizing the example of O.J. Simpson, famed asset protection attorney Jacob Stein (partner at Boldra, Klueger & Stein, LLP) explains how asset protection works to shield assets from plaintiffs and creditors. "O.J. Simpson is the best known example of a well-implemented asset protection strategy." For over ten years, the Goldman family has been in active pursuit of O.J. Simpson's wealth. Driven by a personal vendetta and assisted by high-priced lawyers, the Goldmans have managed to seize the value of Simpson's Brentwood mansion and its contents.
The Brentwood mansion returned to the Goldmans a small percentage of their $33 million judgment against Simpson. So far, they have not been successful in using the judgment to attach any other assets of Simpson. All because of asset protection strategies utilized by Simpson and his legal counsel.
The Goldmans still have a lot of time left to collect on their judgment. Mr. Stein states that under California law a judgment survives for only 10 years, but can be renewed twice, for additional 10-year terms. That gives the Goldmans a total of 30 years to chase down Simpson's wealth.
"Much of O.J.'s wealth is in his various pension plans. The assets of these plans are protected under the federal ERISA laws and even when money is distributed from the plans to O.J., it remains protected under Florida law," states Jacob Stein. Likewise, the equity in his Florida home is unreachable by any creditor by the homestead provision of Florida law.
It is possible that at some time during the criminal trial Simpson managed to shield some of his assets utilizing offshore asset protection structures, although no one knows for sure.
Mr. Stein continues, "Even if O.J. managed to move some money out of the United States, by now this money is beyond the reach of the Goldman family. If O.J. had an asset protection attorney advise him on his offshore planning, which is likely, then if any money was moved outside the United States it was probably placed in an offshore trust. With a properly structured offshore trust the Goldman family would have only two years to challenge the transfer of money into the trust. After two years, the statute of limitations that applies to most foreign asset protection trusts would run, and the Goldmans would simply have no legal recourse to pursue the trust and its assets."
Some foreign countries have specially crafted trust laws that act as an absolute obstacle to any creditor pursuing the assets of a foreign trust. One such obstacle is non-recognition of judgments from the United States or other countries. The $33 million judgment that the Goldmans obtained against Simpson in California is simply meaningless in these countries. For more information on offshore asset protection trusts, please follow this link: Foreign Trusts Explained
"As a practical matter, O.J. could have simply transferred money to a Swiss bank account. Or a bank account in any other country. If this transfer was accomplished through his lawyers, the Goldman family would be unable to trace the transfer and find the bank account. Only in the movies can your creditors or the federal government find an offshore bank account. In reality, it is usually impossible to locate. The account can be in almost any country in the world, in any bank in the world. Many foreign countries have strict banking privacy laws that would not allow the bank to divulge the information concerning its clients to any third party. If O.J. does have money in an offshore bank account, the Goldmans will likely never see it."
Jacob Stein is the managing partner of the nation's leading asset protection law firm, Boldra, Klueger & Stein, LLP in Los Angeles, California. For more information on asset protection and commonly used offshore structures, please visit the firm's website, http://www.maximumassetprotection.com.
# # #