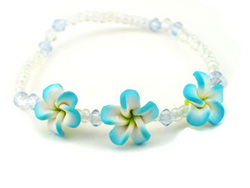 Shopping for jewelry online or in a store shouldn't be difficult - even for men
Honolulu, HI (PRWEB) September 28, 2007
Remist, the premier online retailer for Hawaiian jewelry, is offering the "Hawaiian Jewelry Shopping Guide for Budget Guys." It gives guidance to those men who think they can't afford an attractive piece of jewelry - either for the fashionista woman or the island girl - and shows them that there really is something for everyone. http://www.remist.com
"Shopping for jewelry online or in a store shouldn't be difficult - even for men," said Renfrew Wu, owner of Remist. "This new guide is a way to show men that whatever style describes the special woman in your life, there is an affordable option out there."
The Hawaiian jewelry guide is available on the Remist website at http://www.remist.com/hawaiian-jewelry-shopping-guide-budget-guy.php.
About Remist
Remist is the premier online retailer for Hawaiian jewelry, offering a variety of necklaces, rings, pendants, charms and bracelets. The company offers fimo jewelry and koa wood pendants, as well as the most popular designs and patterns of turtles, dolphins, whale tails and plumeria flowers.
###