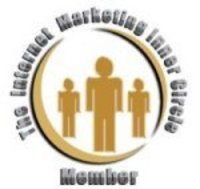 Many people aren't aware that skills and interests they already have can translate into a sustainable part-time income that can make a real difference in their lives
Navarre, Florida (PRWEB) September 24, 2007
History will be made Oct. 8, when "average" people from all corners of the globe introduce other "average" people to the profitable world of part-time Internet Marketing.
"Millions of people dream about supplementing their income part-time from home but don't have a clear idea on how to get started or a realistic sense of what's possible," said Willie Crawford, founder of The Internet Marketing Inner Circle (TIMIC).
"Our one-of-a-kind information product was created by 'ordinary' TIMIC members to show other 'ordinary' people how to achieve a goal of making $100 a day working online part-time," Crawford said. "It's a way for average people to give themselves a pay raise of $36,500."
More details, including the website name TIMIC has chosen for the venture, will be released in the coming days.
Crawford is one of the most recognizable faces in Internet Marketing and has gained an international reputation as a mentor and speaker. From humble beginnings on a small North Carolina tobacco farm, Willie graduated from North Carolina State University and was commissioned an officer in the U.S. Air Force.
Crawford turned to the Internet in 1996 to supplement his military wages, turning his initial foray into a full-time business.
His biography -- "Git Off The Porch" -- inspired an entire generation of full- and part-time Internet Marketers.
"Many people aren't aware that skills and interests they already have can translate into a sustainable part-time income that can make a real difference in their lives," Crawford said.
"Each chapter in our forthcoming eBook was written by an 'ordinary' person who makes money by applying 'ordinary' skills that relate to their interests," Crawford said. "That's what's makes this product truly extraordinary."
Helping manage the venture is Dr. Mani Sivasubramanian, a highly successful Internet Marketer who happens also to have a full-time job: pediatric cardiac surgeon in Madras, India.
Dr. Mani said the venture covers a range of part-time marketing interests, including eBay, infoproduct creation, writing articles, providing services, participating in Affiliate programs and much, much more.
It's "win-win," Dr. Mani said.
TIMIC will issue an updated News Release and announce the website name next week.
About TIMIC: The Internet Marketing Inner Circle (TIMIC) is a gathering place for online entrepreneurs across the globe to share information, ideas and professional skills, and to build healthy, long-lasting and profitable business relationships.
http://TheInternetMarketingInnerCircle.com
###