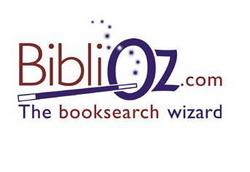 Aside from this special access to the BibliOZ.com online service, Preferred Professional Clients can instead opt to use BiblioQuest's telephone customer service centre
Sydney, Australia (PRWEB) September 23, 2007
A search service offered by BibliOZ The Book Search Wizard for finding out-of-print, collectible and hard-to-find books has been launched specifically for professionals in the architectural and engineering sectors.
Developed by BiblioQuest International, the portal page gives architects, engineers, academics and support staff privileged access to the online search engine, BibliOZ The Book Search Wizard, featuring more than 40 million books from thousands of technical, antiquarian and specialist bookdealers worldwide.
BiblioQuest Director Paul McShane says that the architectural profession frequently draws on historical and cultural inspiration and the BibliOZ database has many classic texts and cross-cultural resources for researchers.
"Titles such as, Statz's's The Gothic Model Book - Architecture of the Middle Ages with its Associated Arts, Andre Paccard's Traditional Islamic Craft in Morroccan Architectecture and James Fergusson's 3-volume A History of Architecture in All Countries from the Earliest Times to the Present Day published in the 1860s are some examples.
"More than most professions, architecture also has its iconic individuals who shape the patterns of our landscape through their influence for generations.
"So student and contemporary architects can find works such as John Ruskin's The Seven Lamp's of Architecture and David De Long's Frank Lloyd Wright - The Living City.
"Because architectural books are often lavishly illustrated and produced by art-house publishers they invariably did not have large print runs, which means they are are not commonplace or generally available in the secondhand book market, hence many people require assistance to find them.
Being an Australian-based website there is a rich vein of antipodean material such as Hardy Wilson's Old Colonial Architecture in New South Wales and Tasmania and works by or about Australian architects such as Peter Blake's Architecture for the New World - The Work of Harry Seidler
"As a BibliOZ.com Preferred Professional Client within the architectural sector, the customer is automatically given discounts of at least 10% on all purchases."
"Preferred Professional Clients can also access a vast topic menu and also gains selective access to a general library of bibliographies of out-of-print, collectable and technical books, monographs, periodicals and charts," he said.
"Aside from this special access to the BibliOZ.com online service, Preferred Professional Clients can instead opt to use BiblioQuest's telephone customer service centre," concluded McShane.
The portal page at BibliOZ Book Search For Architects has an access code to register as a Preferred Professional Client as well as more information on the benefits of using the BibliOZ.com service and sample searches related to the architectural and engineering sectors.
Preferred Professional Clients can also make use of the BibliOZ.com website to find books other than technical and professional texts, and it is a great resource for any reader, hobbyist, sporting fan or the like. BibliOZ.com also offers search capabilities in other professional areas related to dental practice such as management, human resources and finance.
About BiblioQuest
Established in 1994, BiblioQuest is headquartered in Australia and has a customer base that numbers in the tens of thousands.
The BibliOZ,com Book Search Wizard website was launched in early 2001 and provides the online out-of-print service for major book chains and dozens of independent bookstores.
###