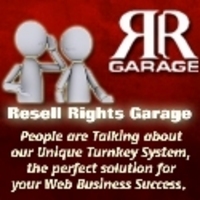 I wanted to do something special for the founding members of this new site
Montrose, CA (PRWEB) September 24, 2007
Standard Internet Marketing, a leading provider of training and software tools for internet marketers, announced today a new promotion as part of the launch of its newest site, Resell Rights Garage (http://www.resellrightsgarage.com).
"I wanted to do something special for the founding members of this new site," said chief executive officer, Larry Hall. "So I put together a 'Founder's Sale,' where the first people who join us get more than just great products. I wanted them to enjoy the best pricing and get the most they could for their internet marketing dollar."
The offer is open to both individual internet marketers and companies. For a onetime fee of $147, members receive a resell-rights or private-label product (which will be completely set up and hosted), five years of hosting, a lifetime membership to the Founder's area (where they will continue to enjoy exclusive product choices and special pricing), lifetime access to the site itself and a lifetime discount of 10 percent off any other purchases, such as training or installation services.
"Early adopters should be rewarded for their vision," continued Hall. "I have always believed that, and with this new site, I am able to give these kinds of rewards."
The offer is open to the first 100 people who sign up for the site. Some Internet insiders have already signed up, and it is anticipated that this special deal won't last very long.
Resell Rights Garage offers services where Internet marketers can simply submit their products, and the site does the rest. This includes creating and hosting the sites, setting up marketing activities, auto responders, payment links, and more. Resell Rights Garage also offers marketers the ability to get educated in setting up their products, so that they can learn how to do it themselves.
Resell Rights Garage officially launched on September 21, 2007.
About the Author:
Mark Brockman is an independent reporter who covers the Internet commerce marketplace. For more information on Resell Rights Garage, visit http://www.resellrightsgarage.com.
# # #