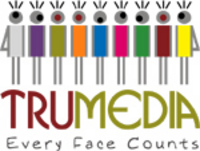 As pioneers in the audience measurement arena, we are continually thriving to enhance our solutions and take audience measurement to the next step
(PRWEB) September 26, 2007
Tel-Aviv, Israel TruMedia Technologies (http://www.tru-media.com), the leading provider of real-time audience measurement systems, today announced the worldwide release of Version 1.4 of iCapture. The new version includes age-group segmentation, and extended viewer tracking.
"As pioneers in the audience measurement arena, we are continually thriving to enhance our solutions and take audience measurement to the next step," said Dr. Itzik Wilf, CTO at TruMedia. "Age group segmentation is an important demographic which will allow our customers to understand their audience in more depth. TruMedia's audience measurement technologies are groundbreaking and we believe essential to the success of the Digital Signage industry."
The iCapture audience classification engine now provides gender and age-group information. Age groups are divided into adult and child.
With its extended viewer tracking capabilities, iCapture correlates multiple gazes of the same viewer that may be up to 30 seconds apart. Hence, even if viewers are temporarily occluded or face away from the screen, the correct number of different viewers and accurate attention spans (the cumulative gaze duration) are reported.
TruMedia's solutions generate true, real-time viewing data for digital, product and window displays by analyzing face images of people watching the displays. Viewers' face images are analyzed in real-time to yield business-critical information such as true "face towards" counts, individual exposure times and indicators for attention or level-of-interest.
TruMedia is fully respectful of the audience's privacy: no images are ever recorded, and no uniquely identifiable data are extracted.
iCapture will be on demonstration at OAAA Star Showcase (stand no. 115 & 116), Exhibition Hall 1A, Jacob K. Javits Convention Center in New York on 26th September, 2007. Dr. Itzik Wilf will be speaking at the conference.
About TruMedia (http://www.tru-media.com)
TruMedia Technologies Inc is the leading provider of real-time audience measurement solutions. TruMedia's advanced automated imaging systems deliver accurate viewing measurements for out-of-home advertising on posters, digital signs, TV monitors, display windows and in-store product displays.
Addressing the digital signage, in-store advertising and out-of-home TV markets, as well as product display in windows and point of purchase locations, TruMedia builds upon proprietary video analytics technology developed during the past 6 years within the homeland security industry, to detect and track viewers' faces in order to measure true visual exposure to media and merchandize.
# # #