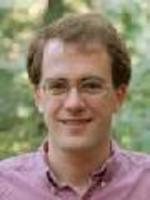 The massive amounts of professional and consumer-generated media content posted online have long surpassed what companies can effectively analyze without the assistance of technology
San Mateo, CA (PRWEB) September 25, 2007
Biz360® Inc., the leading provider of media and market intelligence solutions, today announced the addition of Christopher Manning as an advisor to the company. Mr. Manning is a leading authority and well-known author on the subject of natural language processing (NLP), a field involving the development of automated technology systems that intelligently process human languages. He will assist Biz360's product development efforts to create new applications that analyze traditional and social media content on the Web to help marketing executives better understand the media and consumer feedback on their company, brands, products and competitors.
"The massive amounts of professional and consumer-generated media content posted online have long surpassed what companies can effectively analyze without the assistance of technology," said Mr. Manning. "I am pleased to be working with an industry-leader like Biz360 to help companies take advantage of new natural language processing techniques to better understand their markets."
Mr. Manning is co-author of Foundations of Statistical Natural Language Processing (The MIT Press, 1999) with Hinrich Schütze. He currently serves as associate professor of computer science and linguistics and leads The Stanford NLP Group at Stanford University.
"Having Christopher on board as an expert resource will provide valuable knowledge to our product development efforts and help us to further expand social media analysis as a critical new form of market research," said Brad Brodigan, chief executive officer at Biz360, Inc. "Marketers need to better understand the impact of online media and consumer feedback on their company and products. Christopher's pioneering work in the development of technology to enable this has been pivotal and will be invaluable to our company."
About Biz360
Biz360 delivers media and market intelligence solutions to Global 2000 business decision makers, providing them with a 360-degree view of their marketplace. The company gathers and analyzes the vast amount of traditional and social media about an organization, its brands, its competitors and its products to deliver real-time insights that help our clients shape market perception, respond to competitive threats, evaluate trends and issues and improve the return on their marketing investments.
Our clients include industry-leading global companies, including AAA, Aetna, AstraZeneca, Nortel, Sun Microsystems and Xerox. Biz360 can be reached at 866.424.9360 or http://www.biz360.com.
###