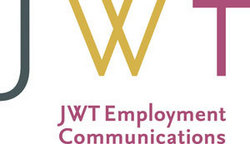 First class company. First class site
New York, NY (PRWEB) September 25, 2007
JWT Employment Communications, one of the world's leading employment marketing and communications companies, was honored with six Web Marketing Association's WebAwards, the premier annual Web site awards that name the best Web sites in 96 industries while setting the standard of excellence for all Web site development.
Their work on the FedEx Air Ops Microsite won the honor of Best Employment Web site of Industry, in head-to-head competition against those sites in the Employment Industry Category. "First class company. First class site," commented one expert judge on evaluation of the site.
JWT Employment Communications was also honored with an Outstanding Web Site award for the Expedia Careers site as one of the top Web sites in the industry. Additionally receiving four Employment Standard of Excellence awards for the Microsoft College Web site, Microsoft MBA Web site, T.G.I.Fridays Career site and the General Motors Careers site.
JWT Specialized Communications, with work categorized outside the employment communications space, was awarded with a Government Standard of Excellence award for the Federal Student Aid Web Gateway and two Home Building Standard of Excellence Awards for Cooper Life Web Site and the Trilogy Web site.
The Web Marketing Association (WMA) was founded in 1997 to help set a high standard for Internet marketing and development of the best Web sites on the World Wide Web. Staffed by volunteers, this organization is made up of Internet marketing, online advertising, PR, and top Web site design professionals who share an interest in improving the quality of online advertising, internet marketing, and Web site promotion. The Web Marketing Association is the producer of the WebAward Competition.
About JWT Employment Communications
JWT Employment Communications helps advance employee engagement through comprehensive advertising, marketing and employee communications services, measurement tools, consulting resources and strategic approaches to talent acquisition and management.
The agency has 24 offices across North America and internationally. It is a subsidiary of JWT, an agency of WPP (NASDAQ: WPPGY) that ranks among the oldest and largest full-service global advertising agencies.
# # #