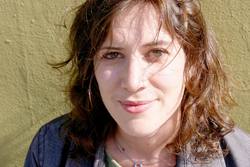 San Francisco, CA (PRWEB) September 26, 2007
Anastasia Goodstein, author of Totally Wired: What Teens And Tweens Are Really Doing Online (St. Martin's Griffin), and publisher of Ypulse.com, the leading independent blog for youth media and marketing professionals, will speak to parents and educators across the country about how teens are using technology this fall. Beinggirl.com, the P&G Web site created by teen girls for teen girls, is the lead sponsor for the tour. Media sponsors include DivineCaroline.com and ParentingTeensOnline.com. The tour is being coordinated by a The Reason, a marketing consultancy.
Goodstein will be speaking to parents about blogging, social networking, cyberbullying, technology use at school and at home at conferences, schools and libraries. Her message in two words: "Don't panic." Goodstein's presentation covers the good and the not so good ways teens are using technology to do all the things teens have always done. She offers practical, insightful advice to parents and educators on how to engage with teens and become part of their digital lives. Speaking engagements are planned for California, Illinois, New York, Tennessee, Georgia, Massachusetts and Virginia. For more information and a listing of confirmed dates visit: http://www.totallywiredbook.com/tour.php.
In addition to the tour, Goodstein will be a guest columnist for Proctor & Gamble's Beinggirl.com website, answering girls' questions about technology beginning in September.
About Anastasia Goodstein
Anastasia is an award-winning blogger and often-quoted expert on American tweens, teens and early twentysomethings. Her blog, Ypulse.com, reaches a highly influential audience of agency, brand and media executives as well as social marketers trying to reach youth. The blog has been featured in several leading publications including USA Today, BusinessWeek, Forbes and Fast Company. Anastasia was one of the first graduates of the Medill School of Journalism's new media program at Northwestern University, where she earned an MSJ in 1999.
About P&G's Beinggirl.com
beinggirl.com was originally launched in July of 2000 with the goal of providing a forum for girls to explore their collective interests and receive guidance in choosing the right feminine protection products provided by Tampax and Always at the very start of their cycles. The site has consistently involved health care experts and teens themselves to create an environment encouraging active participation and the desire to return. beinggirl.com worked closely with a teen advisory board to develop fresh, cutting-edge interactive features, including games and downloads, that today's teens demand, such as the advice section "Ask Iris," which receives more than 3,000 questions each week. In addition, the site's 500,000+ monthly visitors can access the hundreds of articles covering health and puberty topics that provide the site's educational foundation. beinggirl.com was recognized as the Best Online Community Website in the 2005 WebAward Competition
About P&G (NYSE: PG)
Three billion times a day, P&G brands touch the lives of people around the world. The company has one of the strongest portfolios of trusted, quality, leadership brands, including Pampers®, Tide®, Ariel®, Always®, Whisper®, Pantene®, Mach3®. Bounty®, Dawn®, Pringles®, Folgers®, Charmin®, Downy®, Lenor®, Iams®, Crest®, Oral-B®, Actonel®, Duracell®, Olay®, Head & Shoulders®, Wella, Gillette®, and Braun. The P&G community consists of almost 140,000 employees working in over 80 countries worldwide. Please visit http://www.pg.com for the latest news and in-depth information about P&G and its brands.
About DivineCaroline.com
DivineCaroline.com is a place where women can come together to express themselves, find answers and share life through storytelling. Part of Real Girls Media Network (RGM), a leading network for women and girls online, DivineCaroline.com celebrates the sensibilities of women and their affinity for sharing and connecting. By enabling everyday women to easily submit - and automatically publish - their stories alongside professional content, DivineCaroline empowers women to share their wisdom and connect with others in an online community.
About ParentingTeensOnline
ParentingTeensOnline is a free online magazine for parents of teenagers, ages 12-19. The magazine and Web site offer practical, expert- and parent-guided advice and information on teen health, media and technology, drugs/alcohol, sexuality, education, volunteering, sports, and social issues. Because adolescence can be challenging for parents, we let them know what's happening before they need to know it. ParentingTeensOnline is easy to use, easy to access, and information is delivered monthly in an email update that links directly with the Web site. Free subscription available at: http://www.parentingteensonline.com.
About The Reason
The Reason is a marketing consulting agency. Part brand consultants and part social anthropologists, we create authentic connections between brands and consumers. For more info, check us out at http://www.the-reason.com
For press interviews, please contact:
Greg Tirrell
The Reason
(415) 385-4219
greg(at)the-reason.com
###