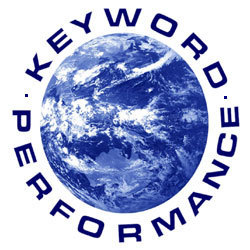 The market is ever-growing online and competition is getting larger and larger in the field of search engine optimization
Wallingford, CT (PRWEB) September 26, 2007
A lot has changed in the Search Engine Optimization business. The task of creating a top ranking website with keyword placement has now become a complex process involving extensive research, analysis and dedication. Thomas Lee, CEO, has recently expanded his search engine optimization strategies and staff, offering enhanced services for company growth and Internet exposure.
With the recent relocation to Wallingford, Keyword Performance can now house the amount of staff it needs to continue to have top placement success. In addition to hiring content freelance and press release writers, a sales department has been created to find and retain existing clients for new services.
"The market is ever-growing online and competition is getting larger and larger in the field of search engine optimization," says Lee. The new Press Release service uses experienced writers, specializing in news writing to provide information about company, products or services using keyword rich text. This marketing service is designed to increase brand and company visibility and has successfully attracted the attention of 60 percent of existing clients.
With the use of the press releases, specific keywords are added to communicate efficiently and creatively to target audiences. Keyword Performance has increased clientele through more intense research and development to assure company success. As competition grows Keyword Performance continues its expansion to offer new and effective services.
Company History:
Keyword Performance is an ethical Internet marketing group, established four years ago, that specializes in consulting services, website programming, creative content development, directory development, effective keyword research, META DATA development, Pay Per Click Management and a wide variety of free information. Working with both product and service companies, Keyword Performance helps promote and market websites using these search engine marketing strategies. Keyword Performance has top placement and are proud members of the Better Business Bureau online and in the state of Connecticut. For more information visit http://www.keywordperformance.com.
###